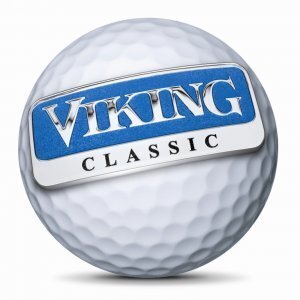 My Experience at the Viking Classic
By
mustang6560
on 7/18/11
I thoroughly enjoyed my experience volunteering at the Viking Classic in Madison, Mississippi and I would encourage every golf fan to volunteer at a PGA Tour event at least once in their life. Admittedly, the main reason I volunteered was so I could play Annandale Golf Club in the volunteer golf outing in September. But, I was also looking forward to being inside the ropes of a PGA Tour event.
Originally, I was told I would be helping spot balls in the rough and making sure the crowd didn't move or talk during a players swing. I was slightly concerned it would be a long two days. But, to my delight, I ended up operating the Shot Link laser which kept me very engaged. The person who was operating the laser was not going to be working Sunday so he decided to train me to do it.
Every hole had a Shot Link laser behind the green and the par 4s and 5s had a laser in the fairway and the par 5s had a second laser near the layup point. I was in charge of the Shot Link laser in the short position on hole 5 so every time a player hit, I had to shoot the location of their shot. The distance was uploaded in real time to the Shot Link mobile headquarters near the clubhouse and if there were any questions, they would call in over the radio "Base to five short". "Five short, go ahead." The person working with me had a grid of the entire hole and his job was to provide the coordinates of each shot so the mobile unit could cross reference the laser. Every so often, we would have to re-calibrate the location of the laser by shooting three predetermined reference points.
I was really glad I was asked to work the laser because it made the time fly by and it made me feel like I was actually contributing to the tournament. I helped record all of the shot data from hole 5 on Saturday and Sunday. I ended up working a 12 hour shift on Saturday because several weather delays pushed the finish of the second round into the morning. To recap my experience, I picked the top seven things I learned. Enjoy.
Top 7 Things I Learned from Volunteering on the PGA Tour
Always pay attention when players are hitting. I was nearly drilled smack in the forehead by Hunter Haas during the second round. The volunteer who walks with each group is supposed to signal to the volunteers in the fairway the direction of a player's tee shot so they can get out of the way when needed. Well, this plan is not full proof. After Hunter hit his drive, the volunteer standing on the tee box indicated his ball was headed right so me and the guy I was working with quit looking because he was training me on the laser. Not more than five seconds later, I hear a "WHIZ" sound next to my ear followed by a "THUD". The guy next to me got drilled in the right peck. The bruise showed up instantly and you could almost make out the word "Titleist" on his chest (slight exaggeration). He got a signed golf ball out of the ordeal so no harm no foul. But, that startled the bejesus out of me so I was very attentive for the rest of the tournament!


Come prepared. Bring a folding chair, an umbrella, sunscreen and a soft cooler bag. You will want the chair to be able to sit during the break in action because standing for up to 12 hours takes a toll on your feet and knees. A Mississippi summer is not complete without an afternoon rain shower and who wants to get soaked because you didn't bring an umbrella? Luckily, it didn't rain while I was volunteering, but I was prepared for the worst. Sunscreen is self explanatory. Avoid skin cancer - WINNING! Lastly, the cooler bag is a must. The tournament does a good job of keeping the volunteers hydrated and the cooler bag does a good job of keeping your beverages cold. Plus, it doubles as storage for your phone, keys, etc.


Don't expect an extravagant welcome basket. I did not receive a "goody-bag" from the tournament. All my volunteer packet included was an instruction sheet, a pin and a few coupons to restaurants in the area - I even had to pay for my volunteer polo and hat. But, I did get a free box lunch both days (Outback Steakhouse and McAllister's Deli) and an unlimited amount of water, Gatorade and soft drinks.


Rich Beem is a funny guy. An older fan in the gallery on hole 5 was wearing some Rickie Fowler apparel, which consisted of a neon blue striped shirt and a neon orange pair of shorts, and the kicker was he was wearing a camo hat. When Rich got to his ball near ropes and saw this fan, he joked "Aren't you a little old to be wearing that?" Then, when we saw the camo hat, he turned to one of his playing partners and said "Look, my man is wearing a bright blue shirt, with these stripes and bright orange pants with a camo hat. Is he trying to hide with the camo hat or something?" Rich got a chuckle out of the gallery and the fan appreciated the attention.


Chris DiMarco is a typical Florida Gators' fan. We were instructed to not move the Shot Link laser until a player asked because every time you move the laser, you have to re-calibrate its location. And if you don't re-calibrate the laser correctly, the data you record will be wrong. So Chris hit a poor tee shot left that ended up behind the laser. We knew he'd probably ask us to move it, but as instructed we waited for him to ask. When he finally got to his ball, he said with a sarcastic tone "Did y'all really wait for me to tell you to move the laser?" I wanted so badly to say, hmmm Chris DiMarco, in the rough at the Viking Classic. I thought you would have been in Sandwich, England for the British Open. Fell off the map lately?"


Joseph Bramlett is a nice guy. Bramlett hit an errant tee shot that nearly hit us and ended up in the middle of our chairs. When he got to his ball, we told him where his ball was and that we didn't move anything. Instead of just asking us to move everything, he sincerely apologized for almost hitting us. We were like, no need to apologize we're A-OK and it's part of the game. His genuine concern for the volunteers was much appreciated, especially after DiMarco's butt-comment earlier in the day. He made ore fan on Saturday.


The pros still hit bad shots. Being a pro doesn't mean you hit the fairway every time. In fact, I was surprised how many pros missed the fairway. The difference is missing the fairway isn't as big of a deal for them. Some of them would punch out to the edge of the fairway while others would still go for the green in two from the rough. But, it was nice to see that they are still human.
photo
[ comments ]
himanshuarya says:
You really loves to read our informative article to learn how to find
windows explorer windows 10
pc in just easy steps.
2/24/18
Annabelle11 says:
I wound up working a 12-hour move on Saturday in light of the fact that few climate delays drove the complete of the second round into the morning. To recap my experience, I picked the best seven things I learned. On the other hand, I actually need
essay service uk
and some important facts regarding golf have this site.
5/15/18
conto1991 says:
Cannabidiol (CBD) tinctures are one of the best known types of CBD hemp oil supplement. Tinctures combine CBD Oil and Organic MCT Coconut Oil into a liquid, making it easy to consume using a tincture dropper.
THC OIL
8/5/18
angelinajolie7197 says:
Wow! What an amazing experience. I love to be a part of some golf event. I am looking for the chance
Canon Printer Problems And Solutions
. I also want to experience the same that you had experienced. I am worried if it is too long but you help me there.
2/8/19
jadunjd says:
Win huge cash prizes and gift cards through Online surveys is a new trend. GO nearest Kroger stores and Find out what you want from the Stores including Golf shoes, Sports t-shirts, grocery items, etc. After that participate in Kroger customer Experience survey by Following the below Rules.
Principles for krogerfeedback.com Fuel Survey
1. You should be over 18 Years to participate in the Survey.
2. Must be the occupant of the United States.
3. Substantial Kroger Purchase Receipt.
4. Know the nuts and bolts of English and Spanish Language.
5. Working Internet Connection.
6. Any Electronic Gadget.
7. The receipt must not be over seven days old.
8.Take Survey at official site
wwwkrogerfeedback.com with 50 fuel points
Fuel points survey
9/6/19
[ post comment ]