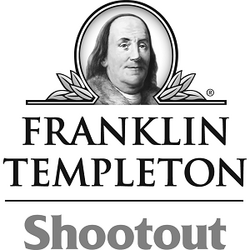 Two weeks ago, Fox Sports announced that their lead golf announce team would consist of Joe Buck and Greg Norman. Thanks in no small part to Mr. Norman himself, Fox Sports has landed the television rights to the Franklin Templeton Shootout, an annual PGA Tour
silly season
"challenge season" event.
The agreement includes multiple platforms, not merely television, so the Shootout will (hopefully) make a nice practice / warm-up / shake-down exercise for the Fox Sports television crew and web team, who will use this as preparation for televising several United States Golf Association championships, including the men's and women's U.S. Open Championships, beginning next year.
Because Fox already has National Football League television rights, the Shootout will be rescheduled to run from Thursday, December 11 to Saturday, December 13. The first two days of competition will be shown on Fox Sports 1 (the cable / satellite outlet) and then over Fox affiliates around the nation on Saturday.
Formerly known as the "Shark Shootout," the Franklin Templeton Shootout features 12 two-man teams; the defending champions from 2013 are Matt Kuchar and Harris English. The Shootout also serves as a fundraiser for several charitable non-profit organizations.
Read more
Read an interesting golf article? Tip Your Editor!
Image via Franklin Templeton Shootout