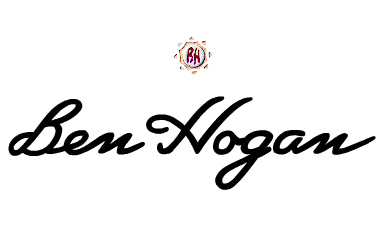 Many of you know of our intrepid columnist,
Terry Koehler
— a.k.a. "
The Wedge Guy
." A few years back, he founded EIDOLON Brands, LLC, designers and manufacturers of the
SCOR4161
line of short-game clubs and wedges. In his
most recent column
last Friday, Koehler hinted at "what could be one of the biggest stories in the golf industry."
He wasn't kidding.
The news is that the once-proud history of the Ben Hogan Golf Company will roar back into being in 2015 — with Koehler running the show.
The company and clubs are planned for a return to the market in 2015. After previous ownership by Top-Flite and by Callaway Golf, the Ben Hogan brand was purchased by Perry Ellis International in 2012. The company announced on Tuesday that they have reached a licensing agreement with Koehler's EIDOLON Brands to design and reintroduce Ben Hogan golf clubs.
Of course, Koehler has already carved out an important place in the golf club industry with his
SCOR4161
line of short-game clubs and wedges. What you might not already know is that, years ago, Koehler was actually an employee of the Ben Hogan Company. Now, he has begun forming a research and development team in Fort Worth, Texas — where Ben Hogan started the company back in 1954. In fact, Koehler has already moved his own EIDOLON Brands headquarters to Fort Worth from Victoria, Texas.
This is quite a professional coup for Koehler, but rather than celebrating the partnership, he is focusing on what lies ahead:
"We are studying all the things Mr. Hogan believed about golf clubs, and dissecting early Ben Hogan designs to understand his performance principles and knowledge of what a golf club should do. There was a wealth of genius in those early clubs. Our commitment to the Ben Hogan legacy is to ensure that every product delivers unmatched precision and dedication to the art of shotmaking, providing equipment that allows golfers of all abilities the opportunity to optimize their skills."
If anyone in the golf industry is capable not only of bringing back the Ben Hogan brand successfully, but designing new clubs that perform well
and
remain true to Mr. Hogan's classic designs, it is Terry Koehler.
For those of you (and us) with a serious case of "gear lust," there is no doubting that we cannot wait for the first product release in 2015.
For now, we're just happier than a cat at a fish market.
Press release
Read more
Read an interesting golf article? Tip Your Editor!
Image via golfwrx.com
AaronMalcom says:
I wish all the best for the company for reintroducing the golf clubs. As per the
customwriting legit
service, the company is now in good condition. This is the good news for the players.
10/18/18