The LPGA really deserves credit for thinking outside the box. Since Airbus is the title sponsor of this week's LPGA event in Mobile, Alabama, what better place to have a long-drive competition than on an airport runway?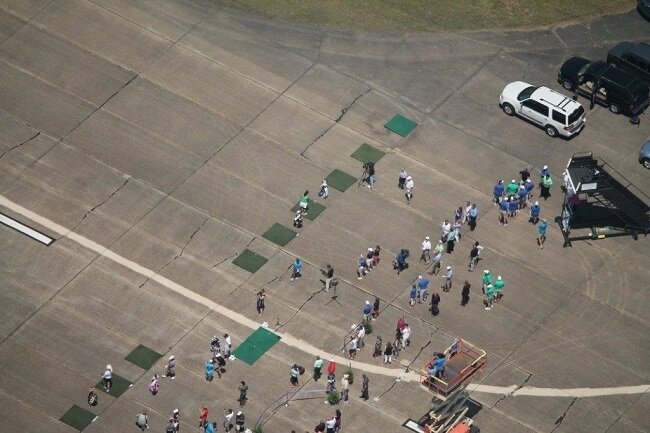 That's Mobile Downtown Airport, part of the larger
Mobile Aeroplex at Brookley
which, before 1969, was Brookley Air Force Base. On Thursday, 2013 Solheim Cup heroine Jodi Ewart Shadoff used the runway better than the other women, winning the competition with a 576-yard drive.
Clearly, LPGA Commissioner Michael Whan and his marketing people have become pretty savvy and detail-oriented — even down to the little things that stick in the memory of tournament attendees. Witness their choice for tee-box markers this week:
Pretty well-played. I just hope the airport staff did a FOD walk afterward. :-P
Watch an interesting golf video? Tip Your Editor!
Image via Mobile Aeroplex
inactive_574184391244335 says:
Really enjoyable update on your blog from the sports world. The
professional paper writers
update and the whole video you share of the match is really enjoyable I appreciate your great work keep going to bring more matches updates.
5/16/19