Being a military service-member is tough work. For wounded and maimed veterans, it can be a difficult and unholy struggle. Nick Faldo's former manager, John Simpson knows this and decided that one way to help these brave people is to bring them back together — not under battlefield conditions,
but on the golf course
.
Out of this compassionate idea was borne the Simpson Cup — a Ryder Cup-style event pitting wounded American servicemen versus their British counterparts. Among the people who have thrown their support and encouragement behind the event are The R&A, the PGA of America, and the PGA Tour.
HRH The Prince Andrew (The Duke of York) and Arnold Palmer
are the official patrons.
How important is The Simpson Cup? Consider that the inaugural event was held at TPC Sawgrass in Florida, home of the PGA Tour's Players Championship:
.
Team Great Britain won, 11½ to 6½. In 2013, the host course was Royal Lytham & St. Anne's, a regular venue on the Open Championship rota. Team GB prevailed again, 13½ to 4½. This year, the Simpson Cup will be contested at another major championship venue, Congressional Country Club in Bethesda, Maryland from October 5th to the 8th.
How does a wounded warrior get into the event? By qualifying, of course. In today's edition of the
Beaufort Gazette
, reporter Stephen Fastenau
reported on Chris McCoy
, a U.S. Army medic who sustained physical injuries, a terrible bout of depression, PTSD, and a traumatic brain injury. Earlier this week, McCoy was the low-qualifier for the Simpson Cup at Congressional:
"It's almost like a therapy for us — it helps us relax, feel normal again, get back into the routine of just having fun again. When I was in a funk, it was hard. And golf helped me get out of it."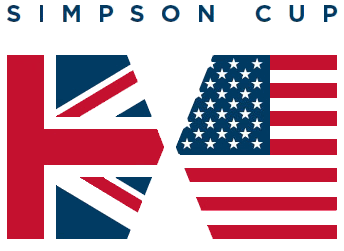 The Simpson Cup is administered through the On Course Foundation,
a registered charity
in the United Kingdom and a registered
501(C)(3) tax-exempt organization
in the United States. Their overall mission is to help secure full-time employment for former service-members in the golf industry, as well as internships and placements on the road to full-time employment. And since they are tax-exempt organizations, your contributions to them are tax-deductible to the fullest extent allowed by the law.
Official site
Simpson Cup on Facebook
Read an interesting golf story? Tip Your Editor!
Hardwork23 says:
If you are here to know how to
open file explorer windows 10
so you may seize all those methods from here and can smoothly access over your issues. Try out for once surely you will be having all useful information.
1/30/19