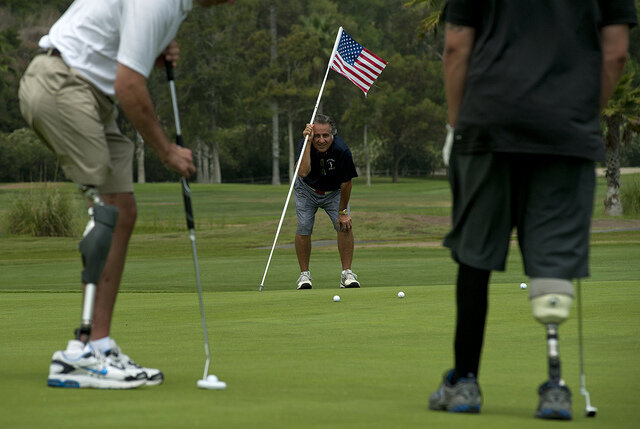 The guy in the middle really knows his flag etiquette; he isn't letting the flag touch the ground!
We at SkyGolf hope you have an enjoyable Independence Day and weekend. We especially salute the men and women who have served our nation in uniform, including our retirees and veterans — and also those men and women who wanted to join the United States armed forces, but were not accepted for medical reasons.
Also, we offer a special hat-tip to the firefighters, law enforcement officers, and medical specialists who will be on-duty on July 4.
P.S.:
To you golfers in Canada, your editor humbly apologizes for missing Canada Day this past Tuesday. Honest — between our regular work and the excitement surrounding the first day of NHL free-agency, we got a little distracted.
We truly appreciate you SkyGolf 360 members who live in the True North, strong and free.
Image via United States Navy, MC2 James R. Evans
sagarharish999 says:
That is the very wonderful platform here the you are read the latest informative information just visit to
website
and read more articles in this website then click this link and read the information.
8/23/18
Slaton12 says:
Wait so whose independence is it? I mean from all that i have gathered from
dissertation writing help
i think you here have a lot of potential an di think you should really look into it here as well !!
11/5/18