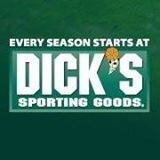 The advertising positioner for the
Dick's Sporting Goods
chain of stores is, "every season starts at Dick's." But for more than 560 PGA of America teaching pros employed by Dick's, the season ended on Tuesday.
The largest retailer of TaylorMade and Callaway golf equipment and products fired all of the PGA of America teaching professionals the company employed in their 560+ stores in the United States.
During a conference call to report first-quarter earnings, CEO Ed Stack revealed that sales badly slumped in two categories: Hunting and golf. The forecasted earnings-per-share was revised downward by as much as 30%. The loss of sales of golf equipment was the larger concern. Stack also admitted that they are selling some drivers in their stores for $99 that were previously selling for $300 not more than one year ago.
In 2006, Dick's Sporting Goods purchased the
Golf Galaxy
retail chain, which began with one store in Bloomington, Minnesota during the 1990s. The company has kept those Golf Galaxy stores operating as normal, giving them two sets of equipment stores and also employing a PGA of America teaching professional at each location for lessons. Same-store sales at Golf Galaxy outlets were down 10.4% in the first quarter.
ESPN's Darren Rovell
reported
that they obtained a letter to each of the PGA pros written by PGA President Ted Bishop. "I'm sincerely disappointed that the careers of so many PGA professionals have been hurt today," he wrote.
Pittsburgh Business Times
reporter Tim Schooley noted on May 20 that Dick's has lease expirations soon on a number of Golf Galaxy stores — and said that company president and COO Joe Schmidt was not sure what would happen with them. But if the company's golf retail efforts have not yet hit bottom, as Stack implied, the outlook is not good.
With a shrinking American economy, businesses struggling to survive under increased federal regulations since 2009, and millions of Americans having given up looking for work, the dismissal of 560 employees is, sadly, not unexpected.
Some PGA of America members tried to take a sober, analytical view:
Many others, however, are taking a far less charitable view of the company:
Read more
Read an interesting golf article? Tip Your Editor!
Image via Dick's Sporting Goods