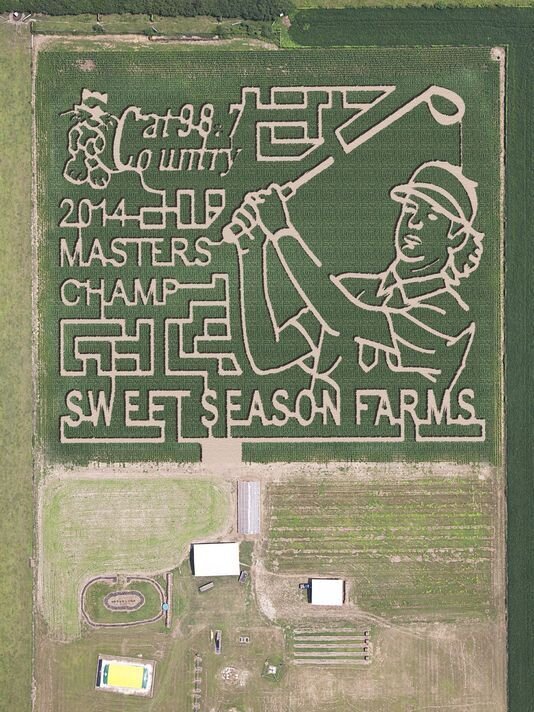 Leave it to farmers to come up with a large-scale tip-of-the-hat to someone.
In this case, the honor is occurring in Santa Rosa County, Florida, where 2012 and 2014 Masters champion Bubba Watson attended high school. The locals who work at Sweet Season Farms in Berrydale, Florida decided to create a "corn maze" — which is a frequent and family-friendly activity
farmers often create
this time of year.
But instead of doing just an "ordinary" corn maze, these golf nuts decided to honor a native son. And while Bubba Watson may not necessarily be the most popular golfer on tour, you cannot ignore the creativity and the ingenuity of these farmers — or the impressive result.
Read more
Hat-tip: PGA of America
Read an interesting golf article? Tip Your Editor!
Image via pnj.com
no comments posted yet.