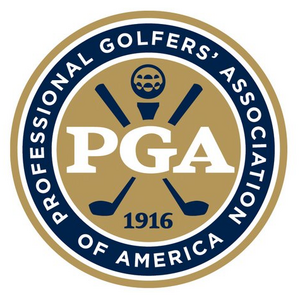 On Friday, after
Ted Bishop was impeached and removed
from his post as president of the PGA of America, part of his statement to the public included this text:
The PGA has also informed me that I will not become the Honorary President nor will I ever be recognized as a Past President in our Association's history. These, along with the impeachment are drastic consequences for the offense I have committed, but I must live with them...

...Today, all I have left is my PGA membership and that will always mean the world to me.
This writer's original but unstated reaction was that the PGA of America were basically taking a Kim Jong Un-style approach to erasing him from their history — awfully draconian.
Now it turns out that
Bishop was either lying, or failed to understand exactly where he stands within the PGA
.
Early on Monday morning, the PGA of America released
this statement
on their web site:
To correct many erroneous media reports regarding Ted Bishop's membership status, the PGA of America is providing this statement for clarification.

The PGA of America would like to clarify that Ted Bishop will retain his status as a member of the PGA of America. As such, he will enjoy the same rights and privileges of all PGA members, including the ability to attend PGA of America events.

Bishop will continue to be recognized as the 38th President of the PGA, and his record of service during the time period which he served will remain intact.

Due to his removal from office, Bishop will not serve on the Board of Directors in the role of Honorary President, nor will he be granted the rights and privileges of a Past President in our governance structure.
At this point, we have no idea whether the PGA of America's board of directors or Bishop himself is to blame for Bishop's inaccurate Friday statement about being erased from the organization's history. But given that the PGA of America had to issue the correct, this makes Ted Bishop look even less a sympathetic character than he was following his sexist and childish online slap at Ian Poulter last Thursday.
Incidentally, below is the PGA of America's Board of Directors, who voted on Friday to impeach and remove Bishop from his post: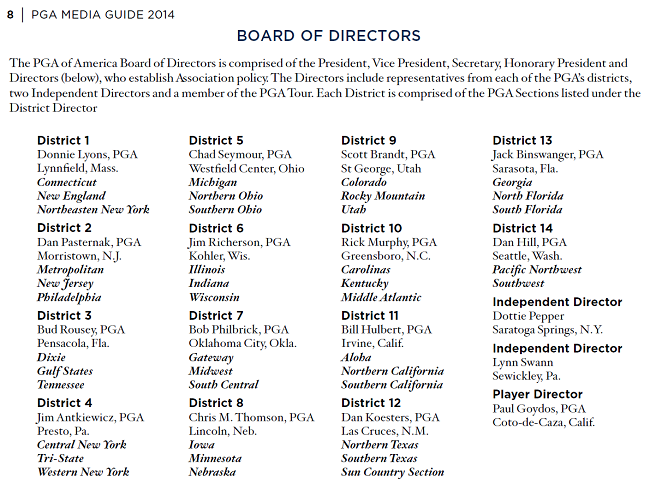 Have you seen an interesting golf story? Tell us about it!
Images via PGA of America
no comments posted yet.