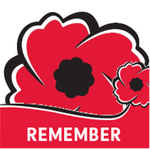 November 11 is celebrated in nations around the world as Armistice Day, Remembrance Day and/or Veterans Day. On this date in 1918, World War I came to an end with the signing of the
First Armistice at Compiègne
.
Ever since then, the free and civilized nations of the world have set aside November 11 as a day of remembrance of fallen military men and women, as well as to honor men and women currently serving in the armed forces of these countries.
We especially remember Canadian Army Warrant Officer Patrice Vincent and Canadian Army Reserve Cpl. Nathan Cirillo, who were murdered just weeks ago, on October 20 and October 22, respectively, in two Islamic terrorist attacks.
To you men and women who have served the cause of liberty, freedom, and justice around the world, we gratefully thank you and salute you!
"Let every nation know, whether it wishes us well or ill, that we shall pay any price, bear any burden, meet any hardship, support any friend, oppose any foe, in order to assure the survival and the success of liberty."
— John F. Kennedy (1917-1963), 35th president of the United States, from his inaugural address on January 20, 1961
One last related Veterans Day golf-related note:
Have you seen an interesting golf story? Tell us about it!
Image via Royal Canadian Legion
no comments posted yet.