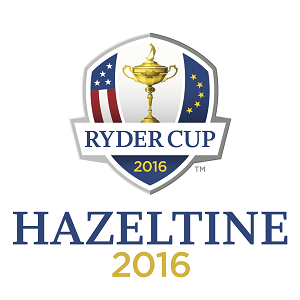 John Daly has won two major championships (1991 PGA, 1995 Open Championship), but he has never played in a Ryder Cup or a Presidents Cup. In fact, Daly remains the only U.S. or European golfer with two majors never to have played in the Ryder Cup. But as Yahoo! Sports blogger Ryan Ballengee
reports
, that has not kept Long John from being his own "one-man Ryder Cup task force."
Daly would like to see either Tiger Woods or Phil Mickelson as a playing captain at the 2016 Ryder Cup in Minnesota:
"Phil seems to thrive on Ryder Cup competitions, does well when he plays. He knows everything about the Ryder Cup, so maybe it should be him or Tiger Woods who should be the next captain. We've had playing captains over the years, so why not in 2016?"
Daly's comments came yesterday in Turkey, where he is playing in this week's Turkish Airlines Open, part of the European Tour schedule. The last time a Ryder Cup team had a playing captain was Arnold Palmer for the United States in October of 1963. As for 2016, the current scuttlebutt is pointing toward
Fred Couples
as team captain.
Daly also told reporters that he would appreciate some yet-to-be-determined team role in 2016, saying he would "...be involved in some way as I could keep the guys loose and ensure they have a bit of fun."
On the surface, this might sound foolish, but Team Europe had
five assistant captains
. Furthermore, Webb Simpson described the 2014 Ryder Cup at Gleneagles as "
a terrible experience
."
If view of these things, why not Daly as a "course jester"?
Have you seen an interesting golf story? Tell us about it!
no comments posted yet.