The men and women of TaylorMade Golf have released two new product lines; the highest-profile of which is the
R15 series
, new for 2015 and available in January.
The R15 drivers feature an interesting new wrinkle on the sliding weight mechanism. Instead of one adjustable fade/draw weight, the R15's "Front Track" features two 12.5-gram sliding weights, which not only move the CG forward, but also permit the user to custom-split the weight position. This means that if you position one weight at each end, you can obtain more forgiveness and stability at impact. But if slicing or hooking is a problem, positioning the weights closer together (or even next to each other) will make life easier — especially on off-center impacts. The 25 grams of adjustable weight are offset by a five-gram reduction of weight in the rest of the clubhead.
Because this is part of the R-series, TMaG engineers are targeting touring pros and better players. And as before, a 12-way adjustable hosel allows users to dial in specific lofts for a customized launch angle. The 460-cc version might be the more popular version for golfers seeking more forgiveness, since it has four lofts: 9.5°, 10.5°, 12°, and 14°. Fujikura's Speeder 57 Evolution shaft will be standard.
We have little doubt that touring pros and low-handicap players will be attracted to the lower-spinning 430-cc model, which will be in three lofts (9.5°, 10.5°, and 12°) and have the Fujikura Speeder 67 Evolution shaft standard.
Word is that TaylorMade will also offer a TP version of the R15 driver with Fujikura's Speeder Evolution 661 Tour Spec shaft, but no release date has been announced.
The R15 is also available in two different color schemes; one with a non-glare white crown and the other with a black crown. Either way, the R15s still provide a nice appearance at address without annoying distractions. The R15 drivers will become available on January 9, 2015.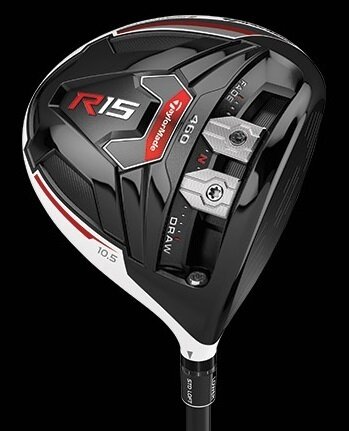 Also available are the R15 fairway metals in both a standard and TP (Tour Preferred) version, as well as an R15 hybrid. Both of these clubs will be available for pre-order beginning December 12 and scheduled for release on January 9.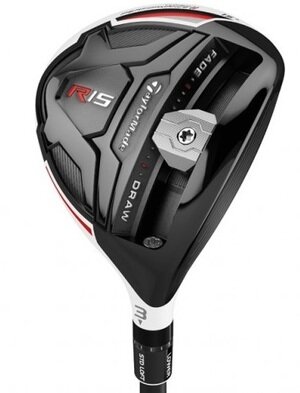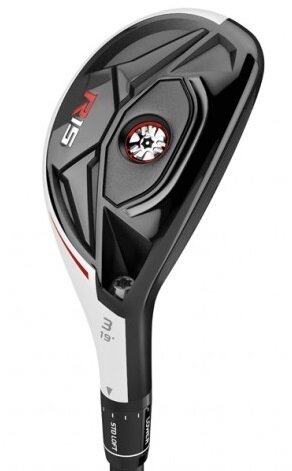 A single weight-slide carries over to the fairway metal, which is a first for the TaylorMade brand. Both the fairway and the rescue hybrid will feature TMaG's adjustable hosel.
Have you seen an interesting golf story? Tell us about it!
Images via TaylorMade Golf