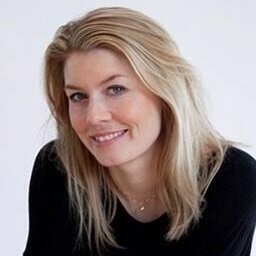 Adam Scott is becoming quite accomplished at keeping a low profile. In May, we found out that he had married Swedish-born architect Marie Kojzar (pictured at right) on April 17 — three weeks after the fact.
On Thursday, Scott revealed to the
Brisbane Courier-Mail
that he and Kojzar are expecting the birth of their first child — in nine weeks:
"We're not going to be in one place very long at the moment, so it's going to be a traveling baby and have to do with a makeshift bed for the time being, but I'm pretty sure it won't know the difference.

"Fortunately I've paid attention to all the guys trying to figure out how to raise their kids [on tour]. I'm sure there are no secrets and you learn as you go along, but I might have to ask for some nappy-changing advice.

"I was probably surprised more than anything. Nothing was really planned, but of course incredibly excited. It's got to that point in life and it will be a new challenge and hopefully a lot of fun."
We're pretty sure that, except for the missing pants, the very end of this scene from
The Big Bang Theory
's pilot episode will be recreated in the Scott residence in the Bahamas:
Read an interesting golf article? Tip Your Editor!
Image via Twitter
wsk75973@evonb.com says:
This blog content is updating daily with the following links. The details have been written on
best essay reviews
of Adam scott wife expecting things. In all nine weeks how is she is expecting major topics are given in the blog.
6/26/19
shubham says:
If you need to play free online games so you may make
firefox free download
use of this portal which is all safe and secure to play these games in the best quality at different amazing levels. Try out for once.
8/7/19