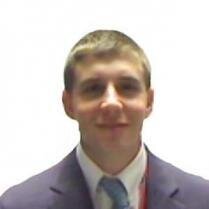 The year 2015 in golf is not getting off to a pleasant start. While the death of ESPN anchor Stuart Scott is compelling much attention, we must also acknowledge the loss of the excellent young teaching professional Wesley R. Mensing, the Director of Instruction at
Plainfield Country Club
in Edison, New Jersey.
Mensing was killed on Saturday evening in New York City when he was struck by a Mercedes SUV driven by Aliou Daillo, an unlicensed driver. The 27-year-old Mensing was holding the hand of his girlfriend, 30-year-old Erin Sauchelli. She was being treated at New York-Presbyterian Hospital with head and leg injuries.
Just two months ago, Mensing had been praised by
Golf Digest
as one of the best instructors under age 40. The
New York Post
quoted
Plainfield CC's longtime Director of Golf, Scott Paris, for their article:
"Wes had this ability to connect with people regardless of their age, gender, whether they were new to golf. It didn't matter," said Paris, who also cited Mensing's listening skills.
We at SkyGolf certainly express our sympathy to the entire Mensing family, to his friends, especially to Erin Sauchelli, and to the staff and customers at Plainfield CC and at Golf & Body in midtown Manhattan. We also hope for as complete and as painless a recovery as possible for Ms. Sauchelli.
Read an interesting golf article? Tell us about it!
Image via The PGA of America