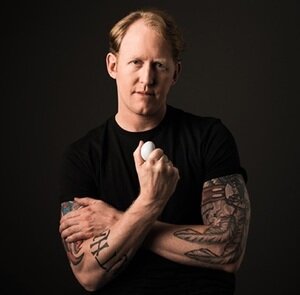 Stories abound illustrating the lives of professional golfers, amateurs hoping to turn pro, and even kids who battle terrible medical conditions in order to enjoy playing golf. But Tom Callahan of
Golf Digest
has interviewed
one of the best of the truly bravest people in the world: The golfer who took down one of the most evil human beings ever to live, Usama bin Laden.
Suffice to say, the lengthy interview with Rob O'Neill is too long, too detailed, and
way
too interesting to reproduce here. But among the topics covered in the interview are Tiger Woods strongly considering a career in the American military, what it is like to completely drown and be brought back to life, and even the question that NASA's Apollo astronauts must have asked themselves after returning to Earth:
"When am I ever going to feel this sense of accomplishment again?"
And even though O'Neill is no longer on active military duty, his body is adorned with tattoos reminding him of why he served. The quote from the President of the United States on the morning of September 11, 2001 is still fresh in many of our minds, in no small part because the world is still dealing with the obvious threats of Islamic terrorists:
"Freedom itself was attacked this morning by a faceless coward, and freedom will be defended."
Rob O'Neill has done more than his part to fulfill that pledge.
The Rob O'Neill interview
Did you read an interesting golf article? Tell us about it!
Image via golfdigest.com
H-T: Stina Sternberg
no comments posted yet.