Patrick Reed versus... the world?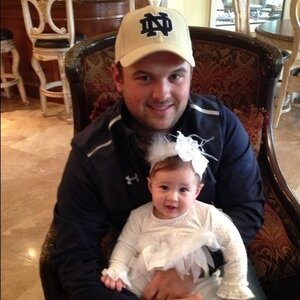 Patrick Reed certainly is a talented golfer and has earned quite a few admirers. The Texas native has racked up four PGA Tour victories since 2013 and earned his highest ranking — 14th — in the Official World Golf Ranking. Last September, he starred for the United States with a team-best 3-0-1 record at the
2014 Ryder Cup
. He is married and is now the father of an adorable daughter.
But all is seemingly not rosy in Patrick Reed Land.
The first public stumble came after he won the 2014 WGC-Cadillac Championship at Doral, when he said that his win had made him one of the top-five golfers in the world. The facepalms, head-shaking, and caterwauling erupted almost from the moment Reed opened his mouth.
But now, some uglier stories are emerging. Author Shane Ryan has written a book called
Slaying the Tiger: How Golf's Young Guns Took Over the Sport
. It is scheduled for release on May 26, 2015 and will be published by Ballantine Books. Interestingly, Ryan would like to have kept his book "under a lid" until the book hits the stores, but he says
this was not possible in this case
:
When you finish a book, you have to wait months before it's published. Which is fine, unless you've done any investigative reporting, in which case you have to sit on your hands anxiously and pray that nobody re-creates your legwork and publishes the results in a more flexible medium before the book hits. In the case of my work on Patrick Reed, those prayers went unanswered, which is no surprise, given his notoriety and his success. As it happens, a big story on Reed is coming out in a major outlet soon, and since it proved impossible to publish anywhere else on such short notice, I'm showcasing it here before that story hits.

There has always been something a little off-key brewing beneath the surface of [Reed's] story—a swirl of rumors dating back to his college days, when he lasted a year at Georgia before transferring to Augusta State and winning two national championships, the second of them against the school that had kicked him out. There's much to be said about his professional life, and that story is ongoing. This is a story about his past—the triumphs and the stumbles.
In fact, Ryan may be understating Reed's problems at the University of Georgia;
Reed's biography on Wikipedia
includes this disturbing sentence:
Reed started his college golf at the University of Georgia in 2008–09. After some issues that resulted in his expulsion he enrolled at Augusta State University, where he majored in business.
It now seems that Reed's M.O. is dark, indeed. Ryan has included
stories of cheating, lying, and theft
in his unofficial book excerpt. And these stories have not gone away since Reed arrived on the PGA Tour:
Even now, on Tour, a source told me that there's a private joke among certain players when Reed enters a locker room: "Hide your things," they tell each other. "Patrick's here."
Quite simply, Ryan has collected and passed along too many compelling stories to briefly summarize here; we suggest you read
his entire blog post
.
On Monday, Reed's managers at IMG released a statement
reported by Golf Channel
that was not a strict denial:
"The accusations that were made against me are serious and were intended to damage my reputation and character. They will not be taken lightly. My team and my representatives are looking into all aspects of this matter, and we look forward to setting the record straight.

"For now, I'm staying focused on my life in the present and being the best husband, father and golfer I can be."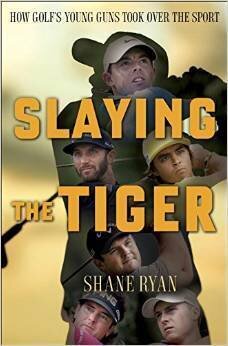 Ryan's forthcoming book is
available for pre-order on Amazon.com
. If Ryan is correct that a "major outlet" will bring out a big story about Patrick Reed, and that Ryan wanted to make sure he wasn't "beaten to the punch," it seems as though life for Patrick Reed is not nearly as rosy as he has told the world it is.
By all means, stay tuned.
Have you seen an interesting golf story? Tell us about it!
Image via Twitter

bkuehn1952 says:
I hope whatever information that is published passes a high standard as far as fact checking and proof. Dustin Johnson's tale is an example of what I dislike about some "investigative" pieces. To this day, no proof has ever been offered to support the idea that Johnson was suspended by the Tour. While I find it credible that he may have had a problem with drugs and/or alcohol, it really grinds me when it is reported that an "unnamed person who should know" says blah blah blah. It is too easy for anonymous sources to put out info that may be false, exaggerated or "spun".
2/2/15

Torleif Sorenson says:
In this case, Shane Ryan has named names, including Reed's former golf coach at the University of Georgia. And I can guarantee you that Mr. Ryan and/or Ballantine Books has already run the material and quotes past an attorney with experience in libel law.
The very fact that so many people have stepped forward to say these things appears to not bode well for Patrick Reed. Even his parents have talked about his difficult behavior.
2/2/15

DougEly says:
I by no means am a Patrick Reed fan, but admit he's a pretty good golfer. These accusations seem to be a lot of hearsay. Assuming some of it is true and can be proven, what do you think will become of his PGA Tour career once something more substantiated comes out? Can the PGA Tour suspend him for things that he did before he was on Tour? Either way his peers will surely lose a good deal of respect for him, not that I think there are too many that respect him that much to begin with. I don't see anything good coming out of this whole situation for Reed whether the allegations are proven or not. I hope he already made enough money with his four wins and other good finishes to set himself up for life, because being a teaching pro at some podunk country club isn't going to make him much for the rest of it. I suppose hustling golf could pay the rent. He has both the game and character for that.
2/3/15
likemoney2017 says:
The popularity of
cheap ray ban sunglasses
is not concealed from any person. It is just one of one of the most well known brands when it comes to developer sunglasses. From stars to commoner it has won the hearts of numerous and also have been a hit ever since their launch in 1937. Ray Ban developer sunglasses have wonderful options to sooth the demands of both the sexes. The traditional series of frames as well as lenses is just what
replica ray bans
has actually made them a prominent have to have. There are excellent variations for informal, formal in addition to celebration wear. You could pick from slim to broad frames, there countless to select from. Made primarily from carbon fiber, it is convenient for the brand to change the frameworks from the thickest to the thinnest therefore using you a selection of fashionable sunglasses.Ray Ban Sun glasses Sale from the birth of an American Flying force Lieutenant distr
1/25/18