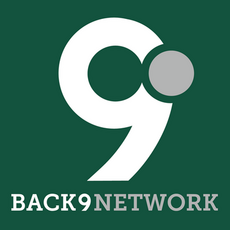 Back9Network has suspended operations.
When the Hartford-based cable/satellite channel Back9Network launched on DirecTV last September 29th, the "golf lifestyle" outlet was already dealing with the founder resigning in August of 2014. By the time the channel made it to DirecTV last September, they still were not on other major carriers like Comcast and Dish Network — nor were they on many of the smaller cable operations.
Almost exactly one month ago,
we told you
about the layoffs of 35 of their 85 employees.
Longtime
Golf Digest
writer John Strege
broke the news
early this afternoon:
"Due to a temporary shortfall in capital, Back9Network has suspended its operations. Management and the board of directors are planning next steps and will continue their efforts to secure long-term, operating capital. The company will keep the public informed with any new developments."
Indeed, they have quite an obligation to keep Connecticut taxpayers apprised of their status; Back9Network started in part with a $5 million loan from the State of Connecticut.
We really don't "do" reality shows on television, but fare like "Big Break" on Golf Channel makes for some interesting programming. However, Back9Network has had to lean on programming like
"Ball Hogs
, a "docu-soap" that follows four men who dive ponds in search of golf balls while battling alligators, snakes, snapping turtles, etc.
Among the recognizable people who had gone to Back9Network where former American football star Ahmad Rashad and blogger Shane Bacon, formerly of Yahoo! Sports.
If Back9Network ever returns to cable and satellite, it will be against considerable odds.
Have you seen an interesting golf story? Tell us about it!
Image via Twitter
no comments posted yet.