Lydia Ko's golf ball wound up in a spot of bother on Thursday at the
North Texas LPGA Shootout
. Ko was attempting to pitch to the 14th green at
Las Colinas CC
when the ball wound up in a tall pine tree — and stayed there. Not even her intrepid caddie, Jason Hamilton, could identify the ball — nor even
turn it loose
.
At that time, rules official Brad Alexander decided that enough witnesses saw the ball wind up in the tree that further identification was unnecessary. Golf Channel received
this explanation
:
The officials involved in the ruling with Lydia Ko today on the 14th hole referenced Decision 27/12 to support their ruling. Due to the fact that it was roughly a 30-yard shot, the spectators were able to see Lydia's ball from start to finish and therefore provided indisputable evidence that the ball in the tree was indeed Lydia's ball. Therefore the ball did not need to be identified as it was never lost. The USGA confirmed that in a situation where observers indisputably saw the player's ball in motion come to rest in a specific location at which the ball remains visible, the ball has been identified as the player's ball. Thus, since the ball in the tree was deemed as Lydia's ball, she was then able to proceed under Rule 28 – Ball Unplayable.
And for good measure, here's Decision 27/12: Identification of Ball Through Testimony of Spectator:
QUESTION
: A's ball and B's ball came to rest close together. Neither A nor B could identify one of the balls as his ball because they were using balls with identical markings. A spectator who saw both shots land was able to state which ball belonged to A and which one belonged to B. May his testimony be accepted, or should both balls be deemed lost because they could not be identified by A and B?
ANSWER
: If the Committee determined that, based on information given by the spectator, A and B were able to identify their balls, the balls should not be deemed lost. Otherwise, they would have to proceed under Rule 27-1.
In the end...
Ko wound up with a triple bogey on her card and shot an opening-round 75, tied for 111th — nine shots behind 54-year-old U.S. Solheim Cup captain Juli Inkster.
Jason Hamilton needs a nickname
We'd like to suggest "Tarzan."
Have you seen an interesting golf story? Tell us about it!
Image via Twitter, Brennan Webb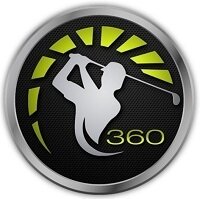 bkuehn1952 says:
It would be interesting to see if there is more than one ball stuck in the tree. I don't like this ruling.
5/1/15

Torleif Sorenson says:
I didn't consider that! Still, kudos to Jason Hamilton for making a fine effort to retrieve the ball. And at least he didn't fall out of the tree, like
an imbecile in New Orleans did
in late March. THAT was funny.
5/1/15