Johnny Manziel, the well-known Texas-born quarterback for the NFL Cleveland Browns, is reportedly trading the downtown nightlife for a golf course community,
according
to ESPN football writer Jeremy Fowler.
Manziel game to national attention as a college football player at Texas A&M University, mostly for his on-field heroics — but also for a wild lifestyle. While most of the bad behavior was by him, it also included being allegedly assaulted by a sports fan back on November 22 at his then-residence, the Metropolitan at The 9 in downtown Cleveland.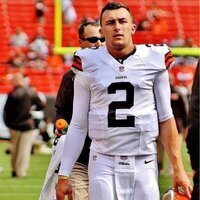 Since the 2014 NFL season ended, Manziel has spent time in a rehabilitation facility dealing with alcohol issues. Since checking out early last month, Manziel has changed his ways for the better, according to several people in the Cleveland Browns organization. Fowler quoted Browns tackle Joe Thomas as saying Manziel has been "night and day" better toward his job.
And apparently, this includes trading a trendy downtown entrance for a golf course community in Cleveland's western suburbs.
As Brandon Wheeland of the
Dallas Morning News
reports
:
Johnny Football is known to be an avid golfer. The move allows for an outlet to keep his offseason mishaps to a minimum. ESPN reports that golf has been a "constructive outlet" for the QB since his release from treatment. He has remained low key in his public outings, if not absent entirely, after spending much of 2014 as the center of attention.
We hope that Manziel's turn to the straight-and-narrow sticks — and not merely because it involves replacing alcohol with golf.
But this is not unknown; musician Vince Furnier, best known by his stage name "Alice Cooper," has many times publicly credited golf in his recovery from alcoholism. Different people obviously have different results, but Furnier is so good on the golf course that, back in the 1990s, he once shot a 67 at
Camelback
in Phoenix.
Have you seen an interesting golf story? Tell us about it!
Image via Twitter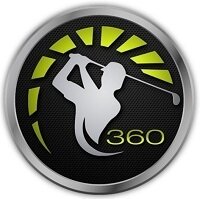 bkuehn1952 says:
Replacing drinking with golfing may not make him a better quarterback but it could help make him a better person. Good luck Johnny. Oh, go right home after a round, too.
5/6/15