Ross Dominique, a member of the
Golf Course Superintendents Association of America
, is exiting his job as assistant course superintendent at
Hickory Ridge Golf Club
in Amherst, MA.
As a going-away gesture, the wife of his crew foreman made a special cake meant to be "technically accurate":
Bonus points for the chef. And we at SkyGolf and SkyCaddie offer you a tip of the hat, Ross.
Have you seen an interesting golf story? Tell us about it!
Image via Twitter, Ross Dominique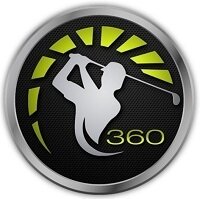 bkuehn1952 says:
Yumm! I'll take a divot out of that.
5/16/15