Stonebridge Golf Club
in West Valley City, Utah is gaining some fame and notoriety this week, including the above report from KSTU-DT in Salt Lake City. It all started with this photograph by
GCSAA
member Matt Isbell: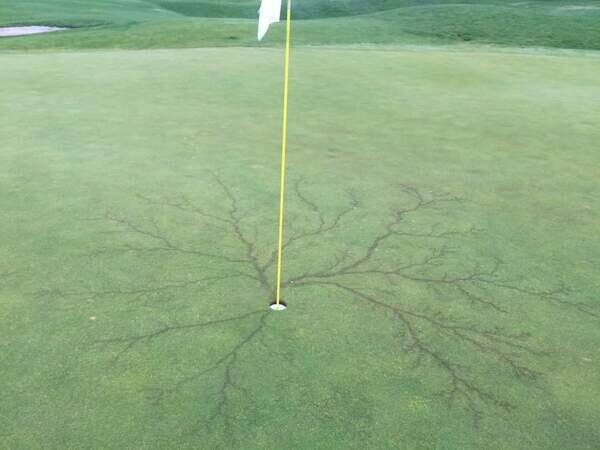 The course superintendent at Stonebridge, Isbell (whose name is being misspelled in news reports and social media as "Isabel") took this photograph of the second green at Stonebridge, showing the effects of a lightning strike that occurred on Monday afternoon after club employees cleared patrons off the course. The pattern is called a
Lichtenberg figure
, named after the 18th century German experimental physicist
Georg Christoph Lichtenberg
.
A friendly reminder
Do NOT, under any circumstances, stay out on a golf course when an thunderstorm approaches. As the
National Weather Services explains
, people are killed, maimed, and injured every year by lightning strikes. The best way to view the effects of lightning is by looking at photographs afterward.
We at SkyGolf offer a hearty tip of the proverbial hat and 1,000 points to Matt Isbell, who is not only a smart super, but a pretty good golfer himself. The man won the 2014 Intermountain Golf Course Superintendents Association Chapter Golf Championship in a playoff.
Have you seen an interesting golf story? Tell us about it!
Hat-tip: Executive Women's Golf Association
Image via Reddit, Matt Isbell, GCSAA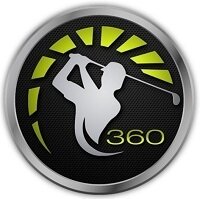 bkuehn1952 says:
The issue of lightning and clearing the course is made a lot easier by automated lightning detectors. They go off without human intervention and won't give the all clear as long as they detect lightning within a certain radius. Takes the optimistic human factor away ("Looks like it has passed us ... zzzzzt!")
5/23/15
ally1957 says:
Played Royal St Cloud Fl. last year Clap of thunder never seen a course empty as fast ever. I swear they had a nitro button on their carts "Only to be used in case of Lightening" did even get their ball.
5/26/15