A young Englishman named
Ben Taylor
touched off a celebration that echoed far beyond
Concession Golf Club
in Bradenton, Florida. In fact, it has undoubtedly stretched to one particular SkyGolf employee's cube at our headquarters.
When Taylor sank a ticklish eight-foot par putt, the Louisiana State University senior defeated Bobby Gojuangco of the University of Southern California 1-up in the deciding match of the 2015 NCAA Division I men's golf team championship. For LSU, this is
their fifth men's national championship
, but their first in exactly 60 years.
"The first (putt) was up the slope and very quick, and I didn't even get it anywhere near the hole on that putt. Then I had an 8-foot putt, down grain and hill. Coach always says to hit the last putt, it's just one more putt. When I hit it, I knew it was going in the hole without a doubt.

"It was a very special moment to end my college career with a putt to win a national championship."
We believe him. Taylor arrived at LSU in 2012 as a transfer student from Division II Nova Southeastern University in Fort Lauderdale, Florida.
LSU men's golf coach
Chuck Winstead
spread the credit well beyond his current players:
"I'm just so proud of these guys. It's hard to get into a position to even have a chance to win this tournament, and then when you show up out here today and you still have the resolve to play the way we did, I'm very proud of the guys on this team.

"There are a lot of people at LSU that care about men's golf, and really the athletic department, so having graduated from LSU and being a Tiger, it's very special. The supporters at LSU and the administration have very much supported us these ten years. We didn't do this by ourselves, so I think it means quite a lot. They've invested."
This did not happen suddenly and without any forewarning; the Tiger men's golf team finished third in last year's NCAA championship — the school's first top-ten finish since 1989, when that squad finished runners-up.
Coach Winstead and every single player on that team have additional reason to celebrate, because Concession GC is an awfully tough course. For normal play from the back tees,
Concession has a course rating of 77.6 with a 155 slope
— the maximum slope rating permitted by the USGA.
We tip our hats to these young men and their intrepid coach: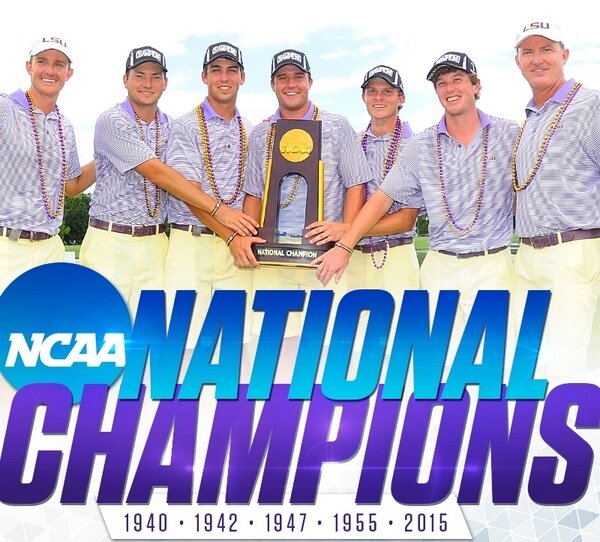 Geaux Tigers.
Have you seen an interesting golf story? Tell us about it!
Image via Louisiana State University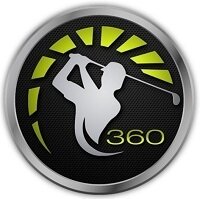 bkuehn1952 says:
The best team money can buy.
6/8/15