Those of you who previously followed our articles at oobgolf.com might remember last year's story of Kendall Scott Feist, a 34-year-old methamphetamine dealer from Bismarck, North Dakota. Feist already had felony warrants for his arrest on July 17, 2014, when Moorhead, Minnesota police officers found him in an industrial business park. When police attempted to stop him on the city's southeast side, Feist fled the scene in a large black pickup truck and proceeded over Interstate 94 and onto
Village Green Golf Course
.
Your correspondent reported at that time that Terry Kragero, Jr. was at the Village Green practice range hitting golf balls with his five-year-old son. (
1,000 points to Mr. Kragero for introducing his boy to golf!
) That's when he heard sirens and then saw Feist's vehicle tear through the course:
"He was coming straight at us. I grabbed my son, and we kind of started running back toward the clubhouse."
Village Green's course superintendent, Rick Dauner, did not see the chase, but he certainly saw the damage Feist caused on several holes:
"It was mainly tire tracks, and where he turned, he ripped up the grass a little bit. We're lucky... he didn't take out anybody on the golf course.
Feist then drove onto westbound Interstate 94, crossing the Red River of the North back into Fargo, North Dakota. The truck was eventually found at West Acres Mall, after which he was tracked down and arrested by North Dakota Bureau of Criminal Investigation officers and Fargo police.
The fact that both uniformed and plain-clothes officers had their weapons drawn while searching the mall for Feist left some mall employees and shoppers shaken. That event itself led Fargo police to review and discuss the chase. Over in Moorhead, police sergeant Scott Kostohryz told
The Forum
that officers did
not
pursue Feist and the truck onto the golf course, but obviously the video we included at the top of this article disproved Kostohryz.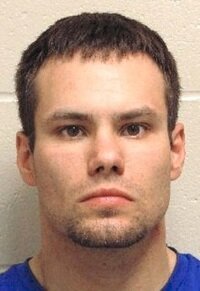 Today,
The Forum of Fargo-Moorhead
reported
that Feist (
right
) has pleaded guilty to changes in federal court stemming from that case. Federal charges were necessary in part because Feist crossed a state line during the high-speed chase. His guilty plea to charges of trafficking methamphetamines has earned him a minimum of 20 years in prison which, in this writer's personal opinion, Feist richly deserves. When he is formally sentenced on June 24, Feist could receive life in prison.
As for Village Green GC, things are back to normal, of course, thanks to repairs done by course superintendent Rick Dauner and his staff.
Have you seen an interesting golf story? Tell us about it!
Image via InForum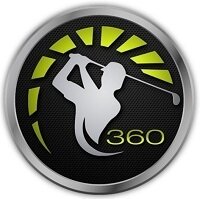 Harrybells says:
To a great degree useful info very the last part I care to such info a great measure. I was seeking this definite info for quite a while. This kind of in may help my friends too. Keep on posting the great work. Some are helpful content in there. It is decent to see your site. I get a kick out of the chance to share these sorts of items to my friends. They like to read the websites for increasing great contemplations and information. Here you can check out my
best essay writing service
to having a wonderful support for your writing.
12/22/18
shubham says:
Thanks a lot for the making a motivational site
bing rewards
for the user because here user can learn how to get a bing reward.
5/2/19
ahmedraza1001 says:
I like to recommend exclusively fine plus efficient information and facts, hence notice it:
바카라사이트
11/5/19