Today, we have a look at Holes 4 through 11, introduced by Fox Sports analyst Holly Sonders and internationally-known architect Gil Hanse, who is not an employee or RTJ Jr., but nevertheless appreciates and can explain his work well. And if you aren't already aware, Chambers Bay may appear to be like the late great Alan Shepard playing golf on the moon — in several places.
Hole 12
Chambers Bay architect Robert Trent Jones, Jr. named this hole "The Narrows" — quite appropriately. USGA Executive Director Mike Davis and his staff may make this the narrowest fairway in U.S. Open history. And this writer doesn't feel that the 12th being a driveable par-4 helps, because the green
is
, as Gil Hanse points out, heavily contoured.
Hole 13
Chambers Bay is advertised as having only one tree on the course — and that is true. But between the backdrop of evergreens and the fescue-covered mounds that define the fairway, the 13th might be one of the prettiest on this course.
Hole 14
As with typical U.S. Open course setups, Mike Davis & Company are demanding an awfully long carry off the tee on at least one hole. The 14th serves as one such test.
Hole 15
The signature hole at Chambers Bay features the one lone tree in play on the course, as well as the namesake body of water as the backdrop. And as Hanse points out, the USGA could really screw with players here, thanks to multiple tee-boxes that will allow play to stretch from 120 to 246 yards. We would not be surprised if Davis & Crew make use of those various tee-boxes, either.
Hole 16
As with the 15th, flexibility in length gives the USGA some options in hole setup. The railroad is OB, and with the noise, we will be interested in seeing how much of a distraction passing trains will be to some golfers.
Hole 17
Here is another picturesque hole, but again, flexibility and difficulty are chief among the features, as Hanse explains.
Hole 18
As Sonders and Hanse illustrate, the bunker fronting the green isn't the only challenge here. If golfers are physically and emotionally tired by the time they arrive at the 18th green, the wicked contours of the green will prove to be one last, huge obstacle.
One thing is certain: If any one man is going to win this championship, he will need to be mentally sharp — all the way to the final putt.
While Chambers Bay will probably be long and exhausting for players, we fans are sure to have a good time watching.
Have you seen an interesting golf story? Tell us about it!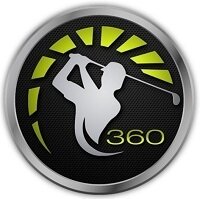 bkuehn1952 says:
I need to play the 13th. My claim to fame was almost hitting the only tree on the collective courses of the St. Andrews Links Trust (back 9 on the "New" course).
6/18/15
Johnurne says:
Grateful to you again for every one of the information you go out, Good post. I was remarkably enthused about the article; it's to a great degree arousing I should surrender. I like going by you site since I all things considered continue running over engaging articles like this one. Marvelous Job, I hugely am grateful for that. Do continue giving out! Respects.
Visit here :
best essay writing service
9/5/18