If you live in the Seattle metropolitan area and you don't have tickets to the U.S. Open at Chambers Bay, then South Lake Union Park is the place to be — aside from in front of your HD television, that is.
Borrowing an idea that started with the NHL's All-Star Game and the NFL's Super Bowl, the USGA has brought the flavor of the U.S. Open to fans in Seattle who couldn't get Open tickets. Beginning today at 5:00 p.m. PDT, the "Open for All Fan Experience" will include a putting challenge, a golf learning lab, plus the requisite food and U.S. Open merchandise booths.
In addition, a big-screen television will show U.S. Open coverage from Thursday until Sunday, noon until 7:00 p.m. PDT.
We are genuinely pleased that these outside-fan events are now the norm rather than the exception. And since the 2016 Ryder Cup will be played in your humble correspondent's neighborhood, the PGA of America ought to do something big — preferably at the Minneapolis Convention Center.
Have you seen an interesting golf story? Tell us about it!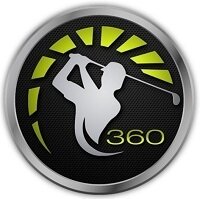 bkuehn1952 says:
Spreading the gospel and collecting the money. Hallelujah!
6/18/15
nagar28496 says:
You can easy to play in your smart window mobile,sometime people confused in this case how to play this game
free klondike solitaire games
so,just one a single click here this visit and learn more about.
1/10/19