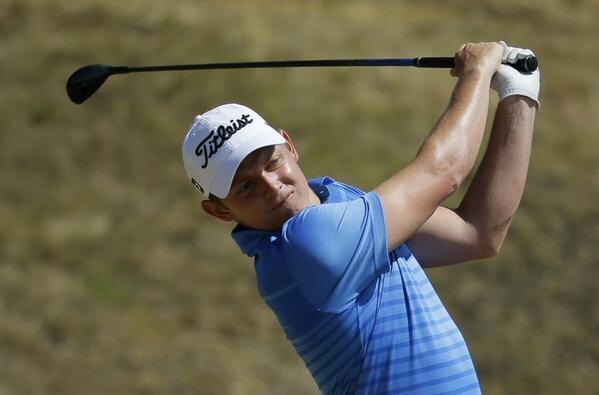 The biggest newsmakers at the 115th
Plinko
United States Open Championship were Jordan Spieth, Dustin Johnson, Louis Oosthuizen, Jason Day, and
Chambers Bay Golf Course
itself. Tied for fourth were 2013 Masters victor Adam Scott and up-and-coming South African Branden Grace...
...and a 21-year-old golfer named
Cameron Smith
who entered the week ranked 165th in the Official World Golf Ranking.
Lost in the drama on Sunday evening, Smith nearly holed his approach shot at the 18th green for a double-eagle:
He tapped in his eagle putt for a Sunday 68. His 70-70-69-68 = 277 (-3) gave him a T-4 finish. The money he earned at Chambers Bay has given him Special Temporary Membership on the PGA Tour. This means that he can receive an unlimited number of sponsor exemptions into the remaining PGA Tour events this season.
Oh, by the way, he is also exempt from qualifying for next year's U.S. Open at
Oakmont
, and has qualified for an invitation to the 80th Masters Tournament next April.
The Queenslander was born August 18, 1993, and was such a stellar amateur player that he was a member of Golf Australia's national squad. His first victory came in 2009, in the fifth edition of the Handa Junior Masters. In 2010, he won the Greg Norman Junior Masters for the third consecutive year — a fact that Norman himself mentioned on Sunday's Fox Sports telecast. In 2011, he won the Australian Boys' Amateur, then broke through to win Australia's Amateur Stroke Play Championship twice, in 2009 and 2011.
Two years later, he won the Australian Amateur — the analog to the USGA's Amateur Championship. A number of really great players have won that tournament, including Bob Shearer, Michael Campbell, Greg Chalmers, Matthew Goggin, and Brett Rumford.
After winning that, Cameron turned professional and found an immediate hole on the PGA Tour of Australasia. Since last year, he has played on the Asian Tour, where his best finish was a T-2 at the Indonesian Masters.
On June 8, he finished T-7 at the U.S. Open sectional qualifier at
Brookside G&CC
in Columbus, Ohio.
After his whirlwind finish and a solid performance on a treacherous golf course, how did young Cameron Smith feel?
"I'm speechless. I just want to sort of sit in the hotel room and let it all absorb.

"I thought I was coming in playing pretty solid. I thought I could definitely compete and, if I could get my way around the golf course pretty good, I'd sort of (have) a shot. It wasn't to be, but I'm happy with where I finished, for sure."
And
we
are impressed, too.
Have you seen an interesting golf story? Tell us about it!
Image via Twitter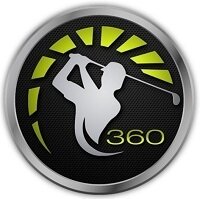 bkuehn1952 says:
Thanks for answering the question. I had no idea who the kid was during the broadcast as I tended to tune out Greg Norman.
6/25/15
jbourn235 says:
Such a great place where you acquire
dream league soccer coin hack
without spending a single penny.
2/21/18
Finleyy says:
I love to play golf , when i was a child i was use to watch it , i started playing it & than i found it so interesting. i was searching
someone do my essay for me
& i found this article
6/21/18
iosman says:
Wow actually i loved your blog man..Thanks for sharing awesome content..
videoder download
Online notepad++
8/3/18
rana56r says:
Chainsaw is a very powerful tool for cutting material quickly and easily. On the other hand, over time, the blade becomes dull making the chainsaw lose its effectiveness.
best chainsaw sharpener
|
chainsaw sharpener
9/1/18
telape says:
we have updated the complete information regarding
www.njmcdirect.com
and also we have provided the detailed instructions for paying the traffic tickets online.
9/15/18
zinecojod says:
Customer survey mainly focuses on the satisfaction level of the customers. And also it is one of the most effective ways to know the
customersurvey.club/www-feedback4oldnavy-com/
expectations of the customers.
9/23/18