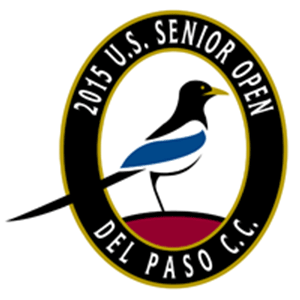 Just four days removed from perhaps the most exhausting U.S. Open Championship in more than a decade, there is no rest for the United States Golf Association staff. That is because the U.S. Senior Open got underway this morning at
Del Paso Country Club
on Sacramento's northeast side.
And the heat is on — literally. Temperatures hit 104°F on Thursday and the National Weather Service forecasts a high of 102° for Friday. Saturday and Sunday's high are only(!) supposed to be in the low 90s.
But one living legend, Tom Watson, apparently likes it that way. At least this is what he
told
the Associated Press:
"We old guys like heat. We don't like cold. We like it hot. Keeps our bones and everything loose. You get it below 80 degrees, and we start putting our cashmeres on."
Okaaayyy... we'll be looking for Watson on the comedy channel on cable TV.
Joking aside, the U.S. Senior Open Championship is the roughest and toughest test these men face on the senior circuit. But at least this week, the USGA are letting these men play on fairways and greens that actually have grass on them.
For Round 1, the USGA set up Del Paso CC to play to 6,853 yards, par 70. But as of this writing, the scoring average is 73.301 — with the 473-yard par-4 16th hole the toughest, yielding only four birdies all day. The
easiest
least difficult hole is the 1st, having surrendered 39 birdies on Thursday.
A century-old course reborn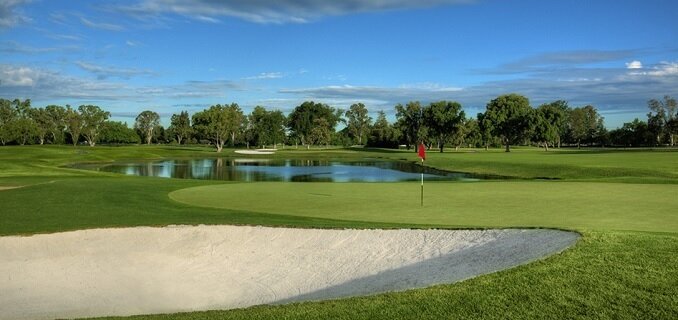 Del Paso CC's greatness was reborn after architect Kyle Phillips oversaw a 18-month
reconstruction of the course and a serious upgrade of the practice facilities.
Steve Pajak of the
Sacramento Bee
wrote
an interesting article
about how local attorney Dan Spector spearheaded the effort to bring the U.S. Senior Open to Del Paso. The course dates to 1916 and hosted four USGA women's championships between 1957 and 1982, but between inadequate practice facilities, short course length, and the need for some technical improvements, Del Paso was unlikely to be awarded an event.
So, the club retained California-based architect
Kyle Phillips
, who went way over and beyond what Del Paso club members themselves thought possible. His careful design intends to work for higher handicap players, yet can be toughened up for the world's best. After 18 months of reconstruction, the removal of over 1,000 trees, and an outlay of $13 million, the rebirth of Del Paso was complete.
But as Pajak points out, the USGA did not automatically come waltzing back into Sac-Town. Re-enter Dan Spector, who joined Del Paso in 2002 as a 20-handicapper. By 2010, he was a single-digit player and in line to become the club's president — and itching to court the USGA again. With help from Brian Flajole, who ran the LPGA's Sacramento-area tournament for many years, Spector got started.
One year later, the USGA had no worries about Del Paso CC. Instead, the problem was the Sacramento metro area. With the town's NBA franchise in deep trouble, the nation in the throes of a deepening economic recession, and a financially unsuccessful 2010 Senior Open at Sahalee near Seattle, the USGA were understandably a bit skeptical. Spector and company went through a significant financial due diligence, producing a detailed financial report that assuaged the fears of USGA brass.
Finally, in January of 2012, the USGA awarded the 2015 Senior Open to Del Paso. And today, the club's dream became reality.
On the tube
This championship, like the other USGA majors, is being televised by Fox Sports, with supplemental web streaming by the USGA: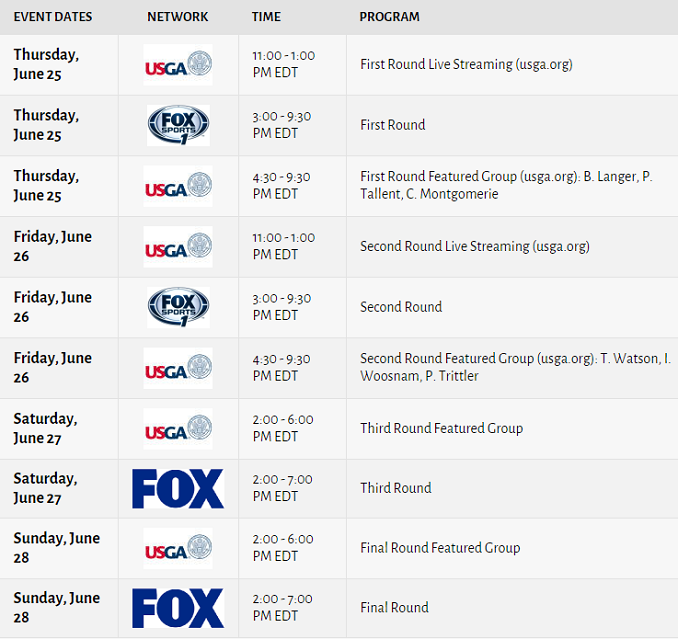 Have you seen an interesting golf story? Tell us about it!
Images via USGA, Del Paso CC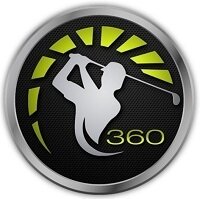 annashetty says:
This is the most impressive article on your site, thanks for constantly working on replenishing the material
192.168.0.1
6/21/18