Canyon Farms Golf Club
in Lenexa, Kansas has a new hazard. A really hazardous hazard.
As KCTV-DT in Kansas City
reports
, a massive sinkhole opened up on Canyon Farms earlier this week. The most logical explanation for the crater is that the course
was
built over a former rock quarry, so heavy rains that have pelted the KC metro in the last week evidently washed out enough of the supporting fill. KCTV also reports that the club has had a geologist out to examine the site.
The course is a Tom Jackson design that includes rock walls 60 feet in height.
In golf course marketing, elevation changes are a particular point of focus. But we're sure that Leigh Ann Marshall, the club's director of marketing, would like prospective members to ignore
this
particular elevation change.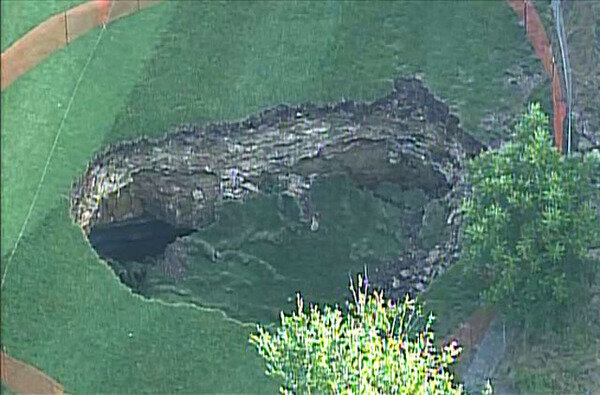 Money pit.
Have you seen an interesting golf story? Tell us about it!
Image via KCTV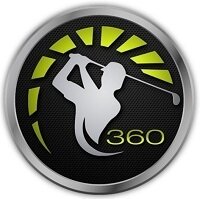 bkuehn1952 says:
Apparently the interest in "big hole" golf is spreading. The folks at TaylorMade must be happy.
7/9/15
jbourn235 says:
Such a great place where you can get
fallout shelter cheats
online without spending a single penny.
2/21/18
gopi.man says:
It is a pretty big sinkhole and I wonder what would have caused it. I reckon a number of
top essay services
should do a little work on it to let people like us know. I am very much interested in natural occurences like this one.
6/28/18
staccatobike says:
The course is a Tom Jackson design that includes rock walls 60 feet in height. Visit anime & manga website online:
mangafox
&
kissanime
2.0
7/2/18
sreshta says:
I have read your whole blog there is lots of knowledge available, It is possible to lose weight without exercise with military diet plan, for quick weight loss go with diet information and
Military Diet shopping list
7/8/18