The other day, SkyGolf member
jasonfish11
saw an older article of ours,
Shark on a golf course
, in which employees of
San Juan Hills Golf Club
in California found a two-foot-long leopard shark that had been dropped on the 12th tee there. It's a great story — and we guessed that the predatory bird that nabbed that fish in shallow water changed its mind about having take-out seafood for lunch.
Jason then pointed us to a course in Australia where real, live, swimming sharks occupy the largest lake on the course.
As the video above proves, those are actual bull sharks in the lake adjacent to the 14th and 15th holes at
Carbrook Golf Club
, outside Brisbane, Queensland in Australia. They wound up there when the nearby Logan and Albert Rivers flooded during the mid-1990s, apparently sweeping the sharks over the course and into the largest lake. They remain there even following
another massive flood
two years ago.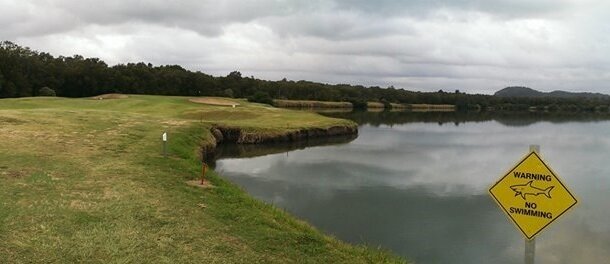 No swimming. No kidding.
The one person who might "know" them best is Carbrook GC General Manager Scott Wagstaff, who occasionally supplements the sharks' diet of fish by throwing meat into the shallow edges of the lake, to entice the sharks to come close.
"You can't believe how close you are... just six feet away. There's no drama, it's become a positive thing for the golf course. They are amazing. I've become a shark lover since working here.

"I'm sure they are aggressive when you are in the water, but when you are out here feeding them they are beautiful to watch."
Not surprisingly, the club now hosts a monthly
Shark Lake Challenge
on the last Wednesday of each month. The entry fee is a mere A$28 — and each winner receives a special Shark Lake Challenge shirt that is not otherwise available for sale.
We have little doubt that each winner treasures their Shark Lake Challenge victory shirt the same way that Jordan Spieth treasures his new green jacket from Augusta National Golf Club.
One more thing:
Bull sharks
are reportedly the most dangerous species of shark in the world, according to Wikipedia. They "have virtually no tolerance for provocation, they may be more dangerous to humans than any other species of shark," along with the tiger shark and the great white shark.
Bonus points and a hat-tip to Jason
for telling us about Carbrook. If *you* have seen an interesting or unusual golf story, please
tell us about it!
Finally, a place that puts the "hazard" in
water hazard
.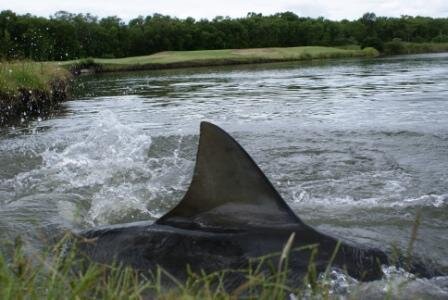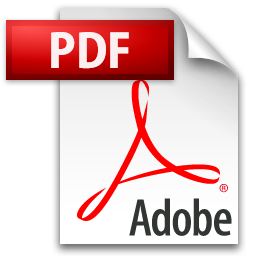 Carbrook GC file about their resident sharks
Images via Facebook, Carbrook Golf Club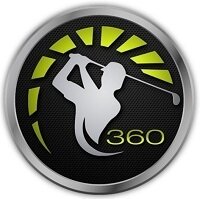 jasonfish11 says:
As someone who has been in the water with many bull sharks and a tiger shark while spear fishing. I'd much prefer to be swimming next to a 12' tiger shark than a 5' bull shark. Although my sample of swimming with tigers is 1 so maybe the one I saw was having an off day.
6/26/15

Torleif Sorenson says:
You are a braver man than I, Jason. Even with a protective cage, I don't think I would want to be a part of that.
Nevertheless, I have put Carbrook on my "golf bucket list." Thanks again for the tip!
6/26/15
jasonfish11 says:
It's fun when you have no cage and a bleeding fish hanging from your body.
There have been a couple times where I've had to jab a bull shark with my spear gun that got too close. The tiger just circled twice about 15-20' away then swam off. Of course I went straight for the boat because I didn't want to see it it came back.
6/27/15
jasonfish11 says:
Also you just get use to it if you spend as much time in and under the water as I have.
6/27/15