Kate Lifke,
GCSAA
is the Assistant Superintendent at
Trappers Turn Golf Club
, an attractive Roger Packard design located in the resort town of Wisconsin Dells. Normally, the wildlife she deals with are deer and a variety of birds, including osprey, sandhill cranes, and eagles. And once upon a time, a black bear was even sighted at TTGC.
But as you can see, moles have been terrorizing the course, golfers, and Kate and the rest of the staff there. Although the Carl Spackler references are already flying around, we at SkyGolf sympathize with Kate and her crew. These little monsters are no laughing matter.
And we sincerely hope she can get those bent-grass greens looking normal again — and make mincemeat out of those moles.
#GoKateGo
Have you seen an interesting golf story? Tell us about it!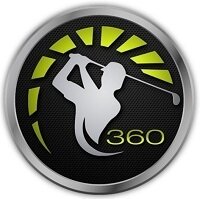 bkuehn1952 says:
Generally moles indicate grubs. They are lucky the local skunks and raccoons didn't decide to join it. I have seen a few fairways with raccoon/skunk damage that looked like they had been roto-tilled.
7/9/15
jbourn235 says:
Such a amazing place where you can acquire
new aj codes
online without spending a single penny. You can also get free animal jam codes for membership and diamonds completely free of cost.
2/21/18
aaravydv says:
which will certainly help your kid come to know
windows 10
more confident with their mental arithmetic and also create their calculated reasoning abilities at the exact same time.
5/29/18
staccatobike says:
He's also 16 inches taller than we are and could leave us a smudge mark someplace if he really wanted. End of story. :)
Happy Wheels
- one of the most interactive games and the most played online free web browser based game of all time.
7/2/18
bukatony says:
he oldest known speed golf tournament is the Bob-n-Broc', which has been held each September in Minneapolis since 1998
y8
7/18/18
caroldriscoll33 says:
bbc
[url=http://bbc.com]bbc[/url]
8/13/18