Retired basketball star Shaquille O'Neal was part of four championship teams, won a boatload of individual awards, and is now a hall-of-famer. Clearly, he's been using different muscle groups all these years, so we will
not criticize
him just because his swing does not resemble that of Rory McIlroy. Shaq certainly has a better swing than Charles Barkley, that's for certain.
He's also 16 inches taller than we are and could leave us a smudge mark someplace if he really wanted. End of story. :)
Have you seen an interesting golf story? Tell us about it!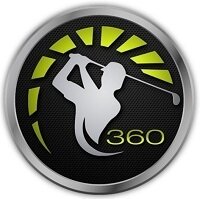 bkuehn1952 says:
In the old days, when someone went on vacation, another filled in or there were re-runs. A site that just doesn't bother to post new content is signaling a lack of interest in the site users.
7/8/15
jasonfish11 says:
So does anyone still look in the articles section of this website?
9/9/15

bkuehn1952 says:
I typically click on "Dashboard", note that there is nothing new, and move on.
9/30/15