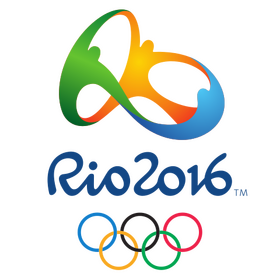 The race for a spot in the golf competition at the 2016 Summer Olympic Games in Rio has begun. And the golfers of the world had better make a move, because just 751 days remain until the competition begins.
(
Cough!
)
At any rate, the International Golf Federation this week began keeping track of the men's and women's official world golf rankings, in their effort to determine which 60 men and 60 women will participate in the golf competition in Rio.
Spreadsheet, anyone?
The ranking and qualification system is both fairly straightforward and yet quite complicated. The top 15 ranked players worldwide will be eligible, but limited of four players from a given nation. After the top 15, the world rankings still apply, but with a limit of two players from each nation that does not already have two or more players in the top 15. Since Brazil is the host nation, the IGF have guaranteed them one spot in the field.
Based on this week's official rankings, the #1 player in the world, Adam Scott of Australia, would be headed to Rio — as would the 287th-ranked player,
Roope Kakko
of Espoo, Finland. Jim Furyk, the 11th-ranked player in the world and 2003 U.S. Open champion, would be kept out.
Gobsmacking delays
Of course, this is assuming that the Olympic organizing committee in Rio actually gets the golf course built. Construction on the Gil Hanse-designed Olympic golf course has been delayed, halted, started, and delayed again by gobsmacking blundering by bureaucrats and landowners in Rio.
At a press conference on Monday at Royal Liverpool, R&A boss Peter Dawson commented on the slow progress of golf course construction in Rio:
"All I can say to that is that progress has been doing that [pointing upwards] recently. It is so much faster now per month than it was a year ago, and it's accelerating. But there's no complacency there; it's tight.

"I don't think we're in any more danger of that than any other sport. I think the whole Rio construction project has been looked at very hard by the International Olympic Committee. It's having to be accelerated. It's a huge undertaking, putting an Olympic Games together, especially, I would imagine just after World Cup, and Rio certainly have their work cut out."
Given the
fatal construction accidents
, monumental delays and problems the Brazilians had in preparation for the recent FIFA World Cup, Dawson and others are completely justified in their concern.
On Friday, July 4, a
highway overpass collapsed
in the suburb of Belo Horizonte. That disaster killed at least two people and injured 19 more, in a scene frighteningly reminiscent of the
collapse of the Cypress Street Viaduct
on the Nimitz Freeway during the 1989 Loma Prieta ("World Series") earthquake.
World Cup organizers in Rio were so badly behind on construction that they ordered this rickety, terrifying
scaffold-style staircase
to be built at Maracanã Stadium for the Final this past Sunday:
And then, there were the
problems causing fans to organize protests
over the way FIFA and their local organizers have locked them out of viewing parties and other events.
If construction and organizing for the 2016 Olympics in Rio goes the way some things did at the FIFA World Cup, this could get really ugly. The fact that the golf course remains so badly behind schedule, with no more room for delays, makes it even worse.
The Hanse-designed Olympic course was deemed necessary after the International Golf Federation decided that none of the existing courses in the Rio area were of good enough quality to host such a competition. This writer now wonders if one of the local courses will have to go from being a secret "Plan B" course to "Plan A."
Read more
Read an interesting golf article? Tip Your Editor!
Image via Wikipedia
no comments posted yet.