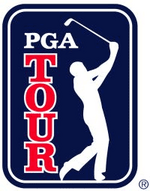 Dustin Johnson's "
personal challenges
" are quite serious, indeed: According to an unnamed source who supplied information to
Golf Magazine
, the South Carolina-born golfer has been suspended by the PGA Tour after testing positive for cocaine.
The source says that Johnson has actually
failed three drug tests
: The first for marijuana in 2009, followed by two for cocaine — the first in 2012 and now this second episode.
We wish would could say that we are surprised by this development, but the fact is that rumors of cocaine use by Johnson have been spread not only on the web, but around the golf world in general over the last two years. Previously, Johnson reportedly
had an injured back
when he missed two months of the 2012 PGA Tour season. But the magazine's source says that Johnson was actually serving a suspension for the now-revealed first positive test for cocaine.
As for Johnson's "wild side" lifestyle, that too is worse than originally thought; Johnson is reported to have had what the magazine calls "a sexual indescretion with
at least one wife
of a PGA Tour player." Other reports elsewhere say that Johnson's actions "wrecked" one marriage.
It also turns out that Johnson's agent,
Hambric Sports Management
president
David Winkle
, has been lying and misleading several golf reporters all along. Earlier this week, Winkle texted one reporter from
Sports Illustrated
working on the Johnson story, "don't believe everything you hear." Obviously, this is not the only time Mr. Winkle has lied to the press:
In that
May 15, 2012 story
for CBS Sports, Elling quoted the agent:
"Dustin is not serving a drug suspension," Winkle said evenly. "I will make it clear — he has been injured. He is playing golf again, he is very rusty but champing at the bit to get back out there.

"He just didn't feel like he was quite ready to play," Winkle said.
Winkle's corporate bio on the Hambric web site touts his "integrity and unyielding devotion" to his clients. (
Umm, not anymore!
) While a manager/agent lying for a drug-addicted client is not unprecedented, this will not reflect well on CEO Rocky Hambric and his company.
We do hope Johnson straightens out his life — but he will clearly also need to straighten out his lifestyle. In addition, the questions will also turn toward his wild-child fiancée, Paulina Gretzky. And surely the people at Golf Digest are now regretting their controversial cheesecake magazine cover even more than before.
The PGA Tour and commissioner Tim Finchem have come under fire for a long time for their policy of remaining silent on players suspensions. Yesterday, when the story of Johnson's "leave of absence" made the news, PGA Tour player Bob Estes made it known that he is tired of the
status quo
. Keep in mind, this was roughly 21 hours before news of Johnson's suspension broke:
Not surprisingly, PGA Tour Executive Vice President Ty Votaw has refused any further comment.
Read more
Read an interesting golf article? Tip Your Editor!
Image via PGA Tour
bruceervin says:
Contents of the daily book have been published for the success of the people. It has been inside for the use of the
essay service
for the production of the material and all changes for the humans.
8/20/18
garmantis332 says:
The online tech blogs are here
www.onlinetechblogs.com
for the free as we can extract the latest update for the all new technology for free.
10/29/18
shubham says:
This intent is also prevalent in the design of the
fix windows 10 connections
heatsinks with a comprehensive dual system with heat pipes extending from the audio
8/8/19