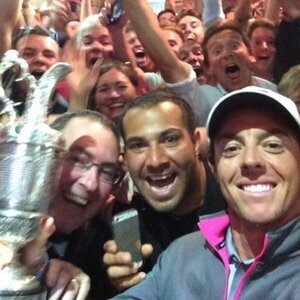 The PGA of America, the largest organization of teaching professionals in the United States, has given Rory McIlroy two awards. For the second time in three years, McIlroy was named "Player of the Year." In this points-based system, McIlroy scored 160 Player of the Year points: 70 points for his three victories, 50 bonus points for winning two major championships, 20 for topping the money list, and another 20 for winning the Vardon Trophy.
The Vardon Trophy itself is McIlroy's second haul for having the lowest adjusted scoring average. Rory's 68.82 (66 complete rounds) beat Sergio García (61 completed rounds) by a mere 0.13 strokes.
It is worth remembering that the PGA Tour has its own Player of the Year award, named after Jack Nicklaus, which should be announced within the next three weeks.
Read more
Read an interesting golf article? Tip Your Editor!
Image via Twitter, Rory McIlroy
no comments posted yet.