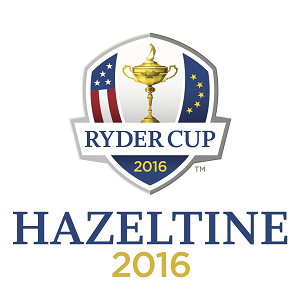 Here we are, 36 days after the 2014 Ryder Cup in Gleneagles, and the story still will not go away.
GolfWorld
reporter Tim Rosaforte has a story this morning suggesting that several PGA Tour players, including Tiger Woods, Phil Mickelson, and Keegan Bradley, would love to see
Fred Couples
as the captain of the 2016 United States Ryder Cup team.
Rosaforte says in
his report
that Couples suggested that nearly the entire team reached out to him to stand for the position.
Couples, like nearly everybody else in the universe, is not part of the PGA of America's official Ryder Cup Task Force, so only time (and perhaps some delicious rumors) will tell whether or not this idea comes to fruition. But Couples, who watches a considerable amount of sports on television, has observed the unique ways of how certain high-profile coaches operate, including former New York Yankees manager Joe Torre and San Antonio Spurs head coach Greg Popovich. Couples even notes that sometimes, Popovich turns over in-game time-outs to team leader Tim Duncan, instead of saying anything himself.
Couples is also well-known as an anti-stress guy who doesn't do dramatic and inspirational team-room speeches. Instead, like a good boss, he delegated authority wisely, as demonstrated at the 2009 Presidents Cup. he had basketball legend Michael Jordan do the pre-game speech, and had assistant captain Jay Haas take care of administrative details.
Are you a fan of Paul Azinger's "pod" system from the 2008 Ryder Cup? then you might like having Couples as captain; he used a slight variation of the "pod" approach during the successful 2009 Presidents Cup competition. Of course, this is keeping in mind that the Presidents Cup has lacked both the intensity and the drama of the last 30 years of Ryder Cup matches.
Above all, where 2014 U.S. Ryder Cup captain Tom Watson was all about seriousness and a carefully determined approach toward accomplishing a task, Rosaforte notes that Couples himself is quite the opposite:
"I tell you why it's so much fun. Because I'm not going to make any of them nervous. I make them relaxed because I'm just another guy."
Could this approach — clearly a 180° turn away from Watson's — be the solution to Team USA's 0-for-the-last-three?
Have you seen an interesting golf story? Tell us about it!
Image via RyderCup.com
no comments posted yet.