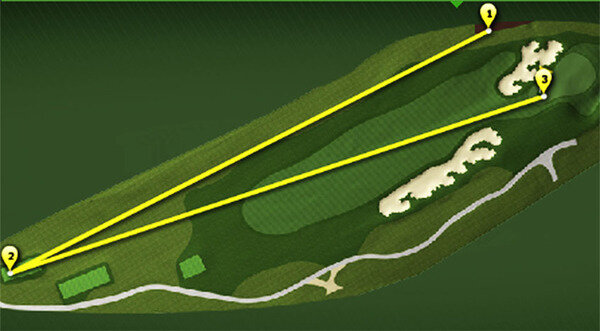 During Thursday's opening round of the Valero Texas Open, Aaron Baddeley hit a cut driver at the 336-yard par-4 17th hole, but put it left of the green into an unplayable lie. Baddeley then decided to hit a choked-down driver again from the tee-box — and sank the shot! That's a 336-yard birdie with one swing.
Unfortunately for Baddeley, it counts only as a birdie, not a hole-in-one. Also unfortunately, the PGA Tour missed capturing the moment on video.
Still, as the PGA Tour notes, Baddeley made some history with that swing: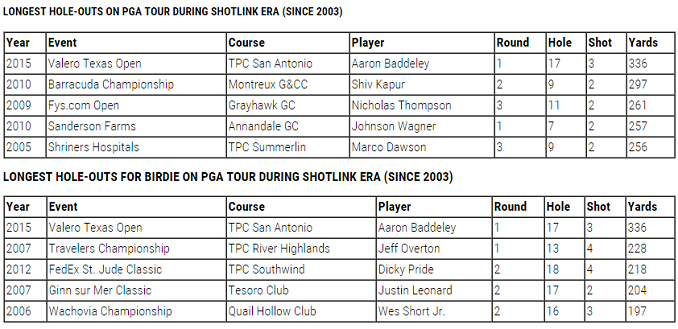 Have you seen an interesting golf story? Tell us about it!
Images via PGATour.com

bkuehn1952 says:
Interesting that he chose to re-tee rather than drop. Did his shot trajectory take him over water almost immediately so his available drop spot was deep rough? Anyone know?
3/30/15