With his injuries apparently behind him and his short-game obviously sorted out, Tiger Woods announced earlier today that he is adding to his 2015 playing schedule. Last week, we told you about Woods deciding to play both
The Memorial
and the
Players Championship
.
Today, Woods confirmed
via his web site
that he will play the Memorial, as well as the U.S. Open at Chambers Bay, the Greenbrier Classic, the Open Championship at Saint Andrews, and the PGA Tour event he hosts — the Quicken Loans National.
Tiger's 2015 season got off to a slow start, but things got a violent shove into the "improved" category at Augusta National:
February 1, Waste Management Phoenix Open: CUT


February 8, Farmers Insurance Open: WD


April 12, The Masters: T-17


May 7-10: Players Championship (victories in 2001 and 2013)


June 4-7: Memorial Tournament (victories in 1999, 2000, 2001, 2009, and 2012)


June 18-21: U.S. Open Championship (victories in 2000, 2002, and 2008)


July 7-10: Greenbrier Classic (no victories, MC in 2012)


July 16-19: The Open Championship (victories in 2000, 2005, and 2006)


July 30-August 2: Quicken Loans National (victories in 2009 and 2012. Woods is the host of the tournament, which benefits the Tiger Woods Foundation.)
Woods has not yet said if he will play the
PGA Championship
at Whistling Straits in Wisconsin, August 13–16. But as a four-time victor (1999, 2000, 2006, and 2007), he is obviously exempt from qualifying — for life.
Have you seen an interesting golf story? Tell us about it!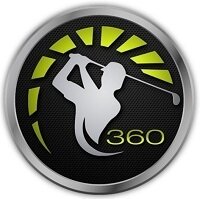 bkuehn1952 says:
He still moves the needle. Would the Masters have been quite the same without his little side story?
4/30/15

Torleif Sorenson says:
I suspect not. His T-17 at the Masters will make it easier for NBC, CBS, and Fox to promote their tournament coverage on their respective networks, for sure.
4/30/15
ScarlettRivers says:
Daily link is produced for the ideal paths for the individuals. The changes of the club and visitors of the
topamericanwriters.com/dissertationteam-com-revi
are upheld for the individuals. The shape is counted for the flow of the contents.
5/7/19