2022 U.S. Open to Country Club: Report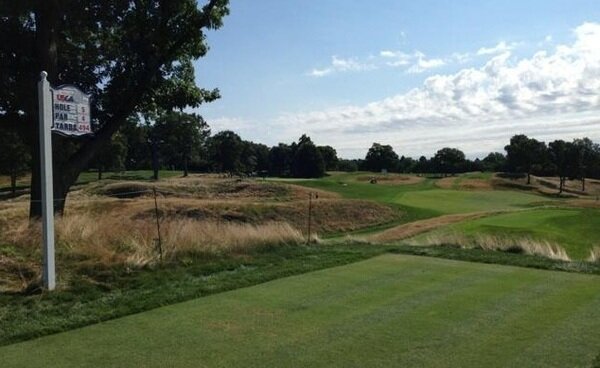 According
to Michael Whitmer of the
Boston Globe
, The United States Golf Association has accepted an invitation by
The Country Club
to host the 2022 U.S. Open Championship. If all sides agreen, this will make the fourth time the historic Brookline, Massachusetts club will have hosted America's national championship.
Whitmer reports that the Brookline Board of Selectmen voted to "execute a letter of intent" with the USGA. Brookline town administrator Mel Kleckner has until this coming October 31 to negotiate a formal agreement.
Of course, the USGA has not formally announced the decision, but their director of public relations, Janeed Driscoll, said planning is headed in that direction:
"We can confirm that we have been in discussions with them related to a future U.S. Open Championship. I can also tell you that we're not quite there yet.

"We do know, because you've been able to see the vote and the discussions that took place at Brookline [Tuesday], exactly where we're going, and that is part of a normal process that we go through in order to assess and evaluate the viability of a future championship.

"I wish I could absolutely confirm that we're coming, but we're still in the middle of trying to assess the viability. The discussions are moving forward, and to say anything more at this point is just premature. But we're really encouraged by those discussions."
In his article, Whitmer noted that a tremendous amount of logistical planning and agreements need to happen between several organizations. Among other things,
Robert T. Lynch Municipal Golf Course
and Larz Anderson Park will have be taken over for temporary spectator parking, with a large fleet of buses transporting ticketholders to the club.
Whitmer also noted that USGA Executive Director Mike Davis was on-board with the idea of The Country Club hosting another U.S. Open. In his article Whitmer recounted Davis's comments moments after the 2013 U.S. Amateur Championship:
"There is zero doubt this golf course is good enough for an Open — zero. If anybody thinks this golf course isn't good enough, they don't know what they're talking about. It's easily good enough.

"Ultimately, the biggest challenges about an Open here have always been how do you make it work logistically? It's a matter of just physically getting people here, and the busing, the parking, the traffic, those types of things.

"Between the club and our operations people, they would have to come up with a plan. That means, are you going to get cooperation from Brookline, are you going to get cooperation from Boston, the state of Massachusetts, some of the other properties, like Putterham? All those things would have to work."
The Country Club has an extremely longstanding relationship with the USGA; the club was one of five involved in the founding of the USGA in 1894. Six TCC members have served as president of the USGA, and the club has hosted 16 different USGA national championships — most recently, the 2013 U.S. Amateur Championship, won by the talented young Englishman Matthew Fitzpatrick.
Three U.S. Opens have been held at The Country Club:
1913: Local 20-year-old amateur Francis Ouimet famously upset two noted professionals, Harry Vardon and Ted Ray in a playoff.


1963: Fifty years after Ouimet's victory, Julius Boros knocked off Jacky Cupit and Arnold Palmer in another 18-hole playoff.


1988: Twenty-five years later, Curtis Strange defeated Nick Faldo in yet another 18-hole playoff.
Of course, 1999 saw "The Battle of Brookline" in which the United States Ryder Cup team captained by Ben Crenshaw roared back from a 10-6 deficit to capture the Cup, 14½ - 13½.
Have you seen an interesting golf story? Tell us about it!
Image via Twitter, Brennan Webb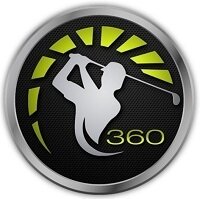 bkuehn1952 says:
I have decided to turn over a new leaf; if I can't say something nice I won't comment. ... ... ... ... ... ... ... ... ...
The heck with that. Yet another Championship played on a course on which 99.9999% of us will never have the opportunity to tee it up. The tournament is "Open" and should be played somewhere that is also "open".
5/7/15
music23 says:
Seeing the website here you can get the choices hack online that you can use to get the diamonds of the game
at
choiceshack.me
online and we all want them now.
12/21/17
eddie0007 says:
how do i add printer windows 10
To get to the Control Panel printer manager, click on Devices and Printers. I still find this interface more familiar since it's been around since Windows
2/23/18
vespercreative100 says:
The Country Club is getting its first U.S. Open in three decades, and Los Angeles Country Club is set to host its first major championship. The USGA announced three sites for the U.Sincluding a return to Pinehurst No. 2. We are offering
australian writings.com
site for that student who are looking for writing sources.
3/1/18