The Most Congenial Golfer in the World... NOT!
Last Friday, during the WGC-Match Play at TPC Harding Park in San Francisco, Spain's Miguel Ángel Jiménez
inserted himself
into a rules issue involving his opponent, Keegan Bradley. Both golfers were out of the running for the final 16 on the weekend, which may have precipitated Jiménez's outburst.
The Spaniard decided to question Keegan's cart-path-area drop, then got into an argument with Bradley's caddie, Steve "Pepsi" Hale. At one point, Hale was heard telling Jiménez, "Do you ever tell me to shut up."
Bradley jumped right into Jiménez and told him in no uncertain terms that he wasn't pleased with Jiménez telling his caddie around.
Jiménez's behavior was especially unnecessary since a PGA Tour rules official was on the scene, although the PGA Tour's VP of competition, Mark Russell, later said that Jiménez had "every right" to raise a rules question.
Russell apparently failed to comment on Jiménez attempting to intimidate another player's caddie.
At any rate, here's the way NBC televised it, albeit with the commentators obliterating the actual conversation:
About the only thing Jiménez
didn't
do was blow cigar smoke in somebody's face.
Have you seen an interesting golf story? Tell us about it!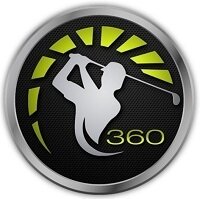 bkuehn1952 says:
Sorry, I am siding with Mr. Jiménez. Bradley was the one getting in the face of Jiménez in an attempt to physically intimidate him. I also think a caddie should have no standing in a Rules discussion unless asked for specific information by the Rules official or conferring with his player.
5/5/15

mustang6560 says:
Miguel instigated. Pepsi escalated. Keagan overreacted. Golf Channel reiterated -- over and over and over...
5/5/15

bkuehn1952 says:
Mustang, you must have been hanging out at the local AME Church recently. Instigated, escalated, ... I like it.
5/6/15
mixsun says:
cfds are very easy.
demo account
is a good start to trade cfds.
8/20/20