Even before a playoff ensued at the 2015 Players Championship, NBC's Dan Hicks and Johnny Miller commented that this had already turned out to be the most exciting finish in tournament history. And they were right.
Rickie Fowler overcame a pedestrian level-par start on Sunday by lighting up the closing nine with a 31. He played his final eight holes in -7 — the last four in birdie-eagle-birdie-birdie, setting a new scoring record for the final four holes in a Players Championship round. He got into the clubhouse with a two-shot lead at -12 more than an hour before the final two groups got in.
When Fowler rolled in his birdie at 17, his mother Lynne and sister Taylor were at Jacksonville International Airport, about to board a flight home to San Diego. After seeing the fireworks on a television at the airport, they decided to hustle back to TPC Sawgrass with the help of tournament staff.
Smart move — they got back to the clubhouse just before the playoff started.
Meanwhile, as PGATour.com's Mike McAllister
noted
, Billy Horschel offered some off-color, but sincere, congratulations to Fowler for putting himself in a position to win:
"I just said bleeping happy for you, you know, bleep bleep stuff and bleep, bleep, bleep. There wasn't a lot of non-bleeps in there."
By the end of regulation, only Sergio García and Kevin Kisner could force a playoff; Ben Martin bogeyed the 72nd hole of regulation, while Bill Haas simply could not get any birdies to fall at 17 or 18. After barekly hanging onto the back-center of the island green at 17, García coolly sank a 44-footer for birdie. Journeyman 31-year-old Kevin Kisner also birdied 17, then burned the edge at 18, missing a chance to win on the 72nd hole by a mere inch.
And for the first time since the PGA Tour changed the Players' playoff format last year, an aggregate three-hole trip through 16, 17, and 18 followed. All three players lost their tee-shots to the right off the 16th tee, but each managed to save par. As has been his fate for much of the last decade, García's putter went cold in the playoff; he went par-par-bogey to get eliminated after the aggregate playoff. Kisner and Fowler both went par-birdie-par to force sudden death at the 17th hole.
And while Fowler bravely stuck the landing of his tee-shot at 17th like an Olympic gymnast, Kisner found himself with a much-longer birdie attempt than he could sink.
Credit to Kisner, he matched his best-ever performance on the PGA Tour. Just a few weeks ago, he lost to Jim Furyk in a playoff at the RBC Heritage at Hilton Head.
Commish vamoose
PGA Tour Commissioner Tim Finchem surely is overjoyed with how the Stadium Course played such a decisive role in the most dramatic outcome in Players Championship history. But for the first time since 1986, he was not present for the trophy ceremony; he was in Virginia for his daughter's graduation from the University of Richmond.
Life is funny like that.
Have you seen an interesting golf story? Tell us about it!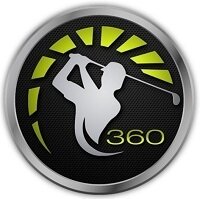 bkuehn1952 says:
It will be interesting if Mr. Fowler goes on to win a bunch more this year and in the near future ... or ... he settles back into a routine of "Top 10's", good finishes on the money list, endorsement money, etc...
5/11/15

bkuehn1952 says:
One thing I do hope for is that Rickie buys his girl friend a different blouse. I was sure we were all going to get an unwanted full frontal exposure.
5/11/15
GBOGEY says:
What a fabulous tournament. Hope Rickie keeps showing that he is more than flash.
5/11/15