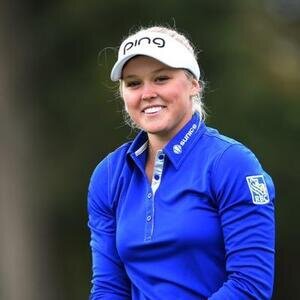 Last December 19,
we told you
about 17-year-old phenom Brooke Henderson turning professional. Unfortunately, the native of Smiths Falls, Ontario was denied entry into the LPGA's Q-School because she will not turn 18 years old until October 9.
But over the last couple of weeks, tournament sponsors have wised up and awarded exemptions into their LPGA events. On April 25, she set the 36-hole scoring record at the Swinging Skirts LPGA Classic by shooting 70-65 = 135, breaking Stacy Lewis's record from last year. Henderson finished that event T-3, one shot out of the playoff won by Lydia Ko.
At the North Texas LPGA Shootout, Henderson held another lead at the halfway point before fading to a T-13 at -6. That boosted her to 80th in the Rolex Rankings — and apparently boosted the LPGA's web traffic from up north:
Organizers of the LPGA's Manulife Classic were smart enough to invite her to play in her home province:
Two days later...
And now, Brooke will compete in her first major as a professional at Westchester:
This is not merely marketing hype; Henderson had an impressive amateur career. She won the 2013 Canadian Women's Amateur. In 2014, she finished runner-up at the U.S. Women's Amateur and T-10 at the U.S. Women's Open at Pinehurst. And similar to Ko before her, Henderson has won three professional events, most notably the 2014 PGA Women's Championship of Canada — as an amateur.
The LPGA is chock-full of talented players and star power — even if some TV sports outlets and magazines don't see it. Those of us who appreciate and follow the LPGA already see it.
And we will not be surprised one bit if Brooke Henderson quickly becomes a mainstay on the LPGA — if not a tournament winner.
Have you seen an interesting golf story? Tell us about it!
Image via Twitter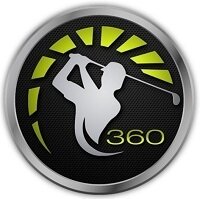 bkuehn1952 says:
Some of these kids are going to regret not taking a bit of time to attend college and be a "kid" a bit longer. If they have the talent, it will be there in a couple years. What's the rush?
5/12/15
ally1957 says:
NBEB what whould you rather be a multimillionaire golfer at say 25, or a student
I agree somthing to fall back on, but rarely do you get one win wonders
5/13/15