A gray-hair-inducing qualifier for the U.S. Women's Open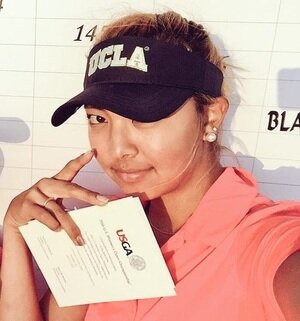 We at SkyGolf would
love
to read an autobiographical account of former
UCLA
student-athlete Alison Lee's past week.
Between contending at the Kingsmill Championship, enduring cross-country travel anxieties, and qualifying for America's national championship... Alison Lee has had an extremely busy week.
Heck, Alison Lee has had a crazy-buzy twelve months!
In December, Lee took a little time away from her studies at UCLA to enter the LPGA's Q-School, to see how well she would do. In the end,
she was co-medalist
, along with Australian sensation Minjee Lee. Ultimately, she accepted the LPGA Tour card she had earned and surrendered her amateur status.
Just three days ago,
Lee held tough at the rain-delayed Kingsmill Championship
to finish alone in third place.
But for Monday, Lee was scheduled to play in a U.S. Women's Open sectional qualifier at
Hermitage Country Club
, 76 miles away. The USGA graciously allowed her to switch to another qualifier later in the week, so she decided upon a qualifier at
Goose Creek Golf Club
back in California.
After a gray-hair-inducing series of travel hiccups, Lee arrived back in Los Angeles very late Monday evening and managed to get to Goose Creek — where
Lee shot 144 to tie for medalist honors
with California amateur Lilia Khatu Vu.
That was the last possible qualifier the USGA held. Had the airlines further horked up her travel, Lee would have had only way way to get into the Open: Winning one of the four LPGA tournaments remaining before the Open begins on July 9 at
Lancaster Country Club
in Pennsylvania.
Your humble correspondent is
not
a drinking man. But if I were, the week that Alison Lee just had might be enough.
Have you seen an interesting golf story? Tell us about it!
Image via Twitter, Alison Lee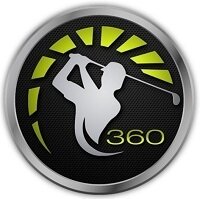 bkuehn1952 says:
Alls well that ends well.
5/21/15
ally1957 says:
probably not the best start to what hopefully a long career
5/26/15
Conto1947 says:
Sky Golf 360 is providing the best services to its students to make them the best athletes by facilitating them with every luxury that help them to be successful. U.S women can also get
nsw-writers essay service
the hair induction easily to look more and more beautiful.
7/5/18