Rory McIlroy's terrible, horrible, no-good, very bad week
On Thursday...
Rory McIlroy was rather frustrated after shooting an opening round 71 (-1) in the BMW PGA Championship (f.k.a. "The British PGA"). He suffered three bogeys. Interestingly, after a his-hit fairway metal at the 17th (above), he still saved par. The 71 left him six shots adrift of Italian Francesco Molinari.
On Friday...
Rory's game came completely apart.

This is especially puzzling in light of how he has played over the last three weeks. As of today, Rory has gone:
Win, T-8, win... cut.
Next week, Rors will be at Royal County Down in Northern Ireland not just to play the 2015 Irish Open, but also to serve as tournament host; this is the first year that the Irish Open will be in support of his foundation. After two additional weeks off, he and the rest of golf's elite men will journey to Tacoma for the 115th U.S. Open Championship at Chambers Bay.
Will Rory be seeing red on the scoreboards, or in his golf game?
Have you seen an interesting golf story? Tell us about it!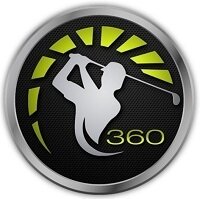 [ comments ]

bkuehn1952 says:
As brilliant as Rory can be, he does tend to have lots of ups & downs with his game. That was the amazing thing about Tiger in his prime; he was always on.
5/23/15
johnnysl says:
It is issuing a lot of resources about terrible, horrible
australia writings
content. That all resources we gathered for playing gold in online. Then everyone will be lucky to have these great features and tips.
6/17/18
hendryjullius says:
SkyGolf is has been dedicated to helping golfers improve their game by offering innovative technologies enabling them to play better golf through better information. Our mission is to grow this game and help golfers play better, smarter, faster and have more fun.
Learn More Here
7/23/18
ahmedraza1001 says:
Essays shop are great and you can get some of them on
essayshop.biz/essayontime-review/
. There are a lot of things that you can do on it and you will enjoy it a lot. You can ask anyone about it for sure.
8/28/18
jbourn2351 says:
This is the best place for
how to play a dvd on windows 10
online . You can play dvd on windows 10 without any download.
9/28/18
ahmedraza1001 says:
Excellent Blog! I would like to thank for the efforts you have made in writing this post. I am hoping the same best work from you in the future as well. I wanted to thank you for this websites! Thanks for sharing. Great websites!
virtual number
10/2/18
RashidGhori says:
Cool you inscribe, the info is really salubrious further fascinating, I'll give you a connect to my scene.
restauratori ad andrano
10/16/18
maitrishah1 says:
Its full of information I am looking for and I love to post a
free gift code generator
and
free gift codes generator
and
free gift codes generator
and
10/27/18
jiyakj123 says:
It is the first time I am hearing of this game. Is it interesting for us to play? Can you provide the link to download the video as I couldn't get the exact version of the game? Update it soon.
cable tv service providers in my area
Wednesday
[ post comment ]