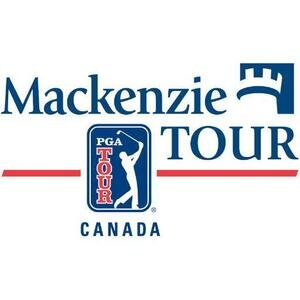 Canada's top-level professional golf tour is getting another identity makeover — or identity crisis. As with their minor league circuit, the PGA Tour today
announced a re-branding
of PGA Tour-Canada as...
...
The Mackenzie Tour-PGA TOUR-Canada
.
The new name and sponsorship are effective immediately and involves a six-year contract that begins with this week's
PC Financial Open
at
Point Grey G&CC
in Vancouver. Terms of the deal were not disclosed, except that Mackenzie Investments is obviously now the umbrella sponsor of the tour and its 12 tournaments. They also receive client entertainment facilities and on-site signage, as well as Canadian television and social media presence.
This tour began life as the "Peter Jackson Golf Tour" in 1970, before Canadian laws began restricting tobacco advertising and sponsorship. After aligning with the PGA of Canada, the circuit acquired the more logical moniker "Canadian Professional Golf Tour" from 1986 to 2012 and still remains widely known as the Canadian Tour.
Two years ago, Tim Finchem and the PGA Tour took over ownership and operation of the tour, re-branding it "PGA TOUR-Canada," exactly as they took over the former Tour de las Américas as PGA Tour Latinoamérica.
Naturally, the PGA Tour quickly produced and released this promotional video, touting the increased strength of their brand:
While the sponsorship by Mackenzie Investments will surely help the Canadian tour and help boost charitable efforts, we cannot help but be a little skeptical about the acceptance of the new 14-syllable name.
In the same way, the PGA Tour's minor-league developmental circuit is now on it's fifth name. It began in 1990 as the Ben Hogan Tour, then became known as the Nike Tour (1993-1999), the Buy.com Tour (2000-2003), the Nationwide Tour (2004-2012), and then the Web.com Tour (2012-present).
At least PGA Tour-Canada will not change
their Twitter address
.
An identity crisis
And yet, the PGA Tour's minor-league circuit had not quite had the utter ridiculousness of the home stadium of the NFL's Miami Dolphins. Since the venue opened 28 years ago as Joe Robbie Stadium, it is now on its seventh name, Sun Life Stadium — which is at least better than its most recent former moniker: "Land Shark Stadium."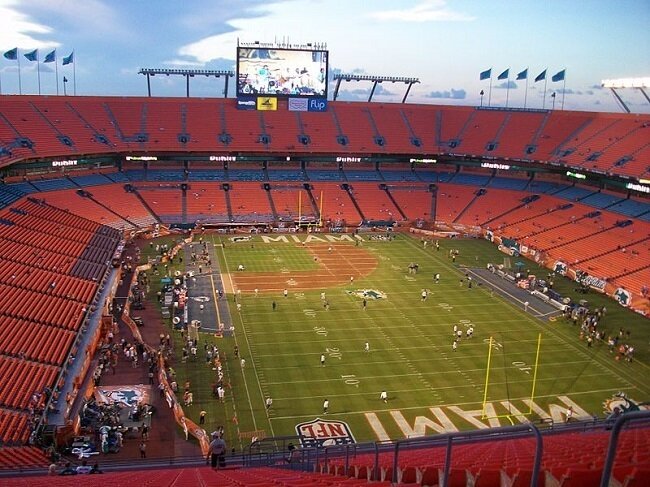 Likewise, we cannot get over the hilariously poor judgement of the city of New Orleans, which accepted a sponsorship change renaming New Orleans Arena as "Smoothie King Center" — the home of the New Orleans
Hornets
Pelicans: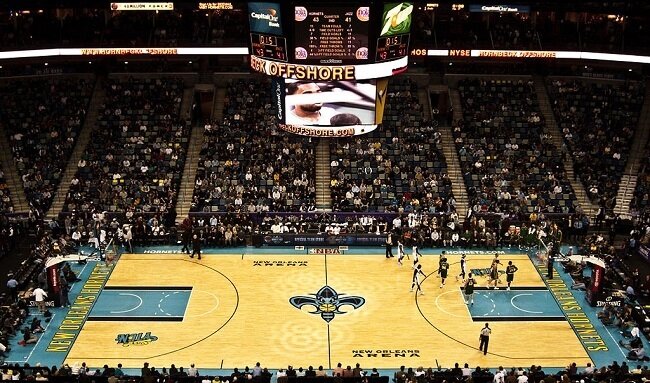 Now, if you will excuse me, I will spending the evening in my living room, unofficially titled "The Best Buy Insignia Digital Television Studio Presented by Comcast/Xfinity."
Have you seen an interesting golf story? Tell us about it!
Images via Twitter, Wikipedia, Wikipedia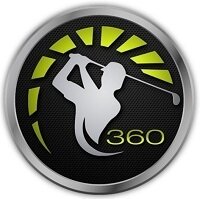 bkuehn1952 says:
Oh rook koo koo a roo koo koo
5/27/15
jasonfish11 says:
If you pay me the same amount that New Orleans received I'd change the name of my house to "Smoothie King household." Hell I'd change my real name to "Smoothie King" for that kind of money.
5/28/15
garmantis332 says:
To
fix sound problems in windows 10
then visit my site for free to enjoy the real experience for free.
9/14/18
uppine says:
I can say everything about touring tips and essenital information always, basically sharing about canadian touring tips. Click here
best travel blogs
for more and better objectives as well,keep follow the tips.
10/5/18
FrediSmith says:
The promotional video of new tour is really nice. As per the
best essay help review
, this new name sponsership is very effective than older one. I really like this name.
11/12/18
staccatobike says:
Welcome to
shell shockers
! In this game you will become a soldier in the shape of an egg. Shoot ceaselessly, jump from one side to another, try to get through all obstacles and attack your opponents. How long do you think you can survive?
12/2/18