Rain delays AT&T Byron Nelson
More than four inches of rain fell in the Dallas area overnight, pretty much saturating the Four Seasons resort and course. As a result, PGA Tour officials not only had to delay the start of the second round of the AT&T Byron Nelson classic by three hours, but they have also had to make some rather drastic changes:
Look for some single-hole scoring records to fall today.
Huge credit to the course superintendent and staff for making TPC Four Seasons even playable today:
Have you seen an interesting golf story? Tell us about it!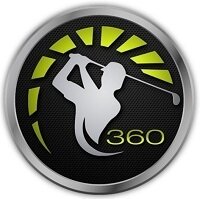 [ comments ]

bkuehn1952 says:
Look for former members of the Webbed-foot.com tour to excel this weekend.
5/29/15
photoshoponline88@gmail.com says:
Your articles are really amazing and I got a lot of information and guidance reading them.
cool math games
7/29/18
Munna123 says:
Wow what an amazing website for the user to windows shortcut keys.
windows shortcut keys
Because this website will give us all the information of windows shortcut keys.
9/30/18
Vishal23 says:
After a long hunt here I have found out one of one of the best solution to add fonts to windows 10 system as here we are having
fonts folder in windows 10
which is known to be hub of information as it includes all advantageous information.
10/5/18
maitrishah1 says:
Its full of information I am looking for and I love to post a
free gift codes generator
and
free gift card generator
and
free gift card generator
and
10/27/18
hendryjullius says:
The rain delays AT &T Byron Nelson a video is shared here regarding this it's a four-season resort course credit the course even
who provides cable service in my area
playable. The pictures are also shared here. It's really beautiful. In the next section please add more photograph.
3/14/19
coolkiu00 says:
Your blog is very interesting and lively. I am very impressed and will visit your blog regularly, thanks!
maps driving directions
8/30/19
[ post comment ]