Yes,
Lyle Lovett is right
: Steven Bowditch is not from Texas. But Texas surely wants Steven Bowditch anyway.
In fact, Bowditch now splits time between the Dallas area and
Peregian Beach, Queensland
, north of Brisbane. Bowditch and his wife, the former Amanda Suzanne Yarussi of Flower Mound, Texas were married at
TPC Las Colinas
on September 10, 2011.
On Sunday, the six-foot Australian
captured his second PGA Tour victory
at the AT&T Byron Nelson Classic at Las Colinas. This win comes exactly fifteen months after Bowditch captured
his first Tour victory
at
TPC San Antonio
in the 2014 Valero Texas Open.
Texans in general probably would appreciate Bowditch for overcoming all kinds of obstacles during his life and career. He emerged from a deep battle with depression and an attempted suicide that was intercepted by Amanda herself. With help from that remarkable woman, he played his way onto the big tour. In San Antonio last year, the field battled through vicious winds that blew lots of people out of contention, but Bowditch prevailed with a final-round 76.
This weekend,
rain was the chief antagonist
, causing all sorts of delays and even forced tournament officials to make a par-3 out of the par-4 14th hole, resulting in the par-70 playing to a par of 69.
But Bowditch shot a five-under-par 64, which included four birdies on the closing nine, to win at (-18) 259. Charley Hoffman, Scott Pinckney, and
noted astrophotographer Jimmy Walker
all tied for second place at (-14) 263.
This is a great story — and we are sure that the story is not over yet. Our sincere congratulations to both Steven and Amanda.
Yes, Texas wants you anyway.
Have you seen an interesting golf story? Tell us about it!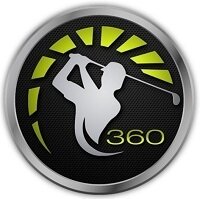 bkuehn1952 says:
He won on Tour last year and I have never heard of him. Guess I better watch more TV golf and play less (not likely!).
6/1/15

Torleif Sorenson says:
NBEB: Unfortunately, that's my job. Stay out there and keep playing. :)
6/1/15
photoshoponline88@gmail.com says:
The author clearly describe all the parts of the article with good language and information. Looking forward to another article.
run 3
8/27/18
Vishal23 says:
After visiting here you will be able to know that we are having one of the best portal
where are documents windows 10
where you will be able to know about all those ways by which your work will be all easier and will also help you to get rid of all your hurdles.
10/5/18
maitrishah1 says:
Its full of information I am looking for and I love to post a
free gift codes generator
and
free gift card generator
and
free gift card generator
and
10/27/18
thomasclein7 says:
So in other words, a course that requires zero strategy by the
world's best players
. The
Players Championship & Sawgrass
are more popular & prestigious than the PGA
SkyGolf
championship & any course they hold it on.
4/11/19
han78hubt says:
The share of championships is very good. Please continue to share such interesting and interesting articles.
fnaf
5/7/19
annajohnsn007@gmail.com says:
This article on Steven Bowditch is so good to read.
additional resources
The PGA Tour is the organizer of the main professional golf tours played primarily by men in the United States and North America. It organizes most of the events on the flagship annual series of tournaments also known as the PGA Tour, as well as PGA Tour Champions, etc.
5/17/19
pooldeckresurface17@yahoo.com says:
There are many other things and people that would be pleased to work in texas. Great to have
Garage floor epoxy Fort Worth Texas
too among others.
7/15/19