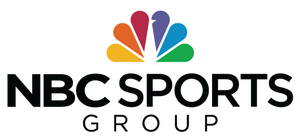 As we previously predicted, NBC Sports has captured the United States television rights to the Open Championship and other important R&A championships. The 12-year agreement takes effect in 2017 and runs until 2028.
The announcement
was made early this afternoon by R&A chief executive Peter Dawson:
"They have unparalleled experience in golf and have demonstrated a genuine desire to showcase and promote The Open and the R&A's elite championships through their extensive range of channels and digital platforms. The United States is home to millions of fans of The Open and we know that through NBC Sports Group they will enjoy world-class coverage of the championship."
NBC will replace ESPN as the U.S. television rights-holder for all R&A events. Their coverage will including the Women's British Open, The Amateur Championship, the Senior Open, and also the Walker Cup and Curtis Cup matches in those years when the events are posted by the R&A and the Ladies Golf Union.
Among the other notable details is that Golf Channel will finally be able to televise live portions of a men's major championship.
________
This writer first predicted
in January of 2013
that NBC might position themselves to take over the Open Championship rights when they announced that they would televise the 2013 Scottish Open.
Your correspondent repeated that prediction
exactly one year ago
, just before NBC televised their final U.S. Open Championship. I noted at that time that ESPN and ABC Sports — the R&A's current U.S. television partners — have been "giving an increasingly short shrift to golf" over the last few years.
Then came the news exactly a month ago that the
R&A had opened TV bids
for the Open Championship —
three years early
.
In that May 11 article, we refused to criticize ESPN's Mike Tirico, who is obviously a multi-talented play-by-play announcer and clearly knows and loves golf. But with ESPN spending the majority of their airtime on football and basketball, sometimes in excess over their baseball and soccer commitments, the R&A clearly feel that NBC Sports and the purpose-created Golf Channel have a clear edge in television and online presentation.
As a bonus, NBC will simulcast Open Championship coverage with Spanish-language commentary on their NBC Universo channel. If that channel is available to viewers in Central America and South America, this will prove to be a huge to the R&A's efforts to increase participation in golf in the southern hemisphere.
________
In this writer's opinion, Dawson and the R&A's senior administrators have made the most logical choice they could have made. And as Associated Press senior golf correspondent Doug Ferguson
reports
, NBC's lead golf analyst Johnny Miller says that he "can't wait" to get back into the booth to cover a major championship.
Whether or not you like Miller's style of analysis and predictions, he and the rest of NBC's announcers, commentators, photographers, and production team have a decided advantage over their counterparts at ESPN.
We obviously have to wait two years to see the fruits of NBC's labors, but Mark Lazarus and everyone at NBC have clearly rebounded in a big way from the loss of the USGA's television package.
Have you seen an interesting golf story? Tell us about it!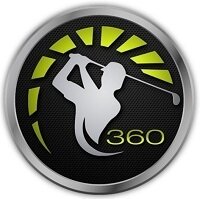 bkuehn1952 says:
It is always fun to get up early and watch the action prior to going to work. And this year I have played the course where the Open will be held.
6/9/15
photoshoponline88@gmail.com says:
Thank you for sharing the information! The idea of changing battery sounds better than waiting for the battery to recharging.
bullet force
6/14/18