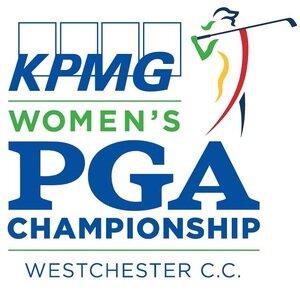 The KPMG Women's PGA Championship — the second women's major of the 2015 season — began this morning at
Westchester Country Club
's West Course this morning. The former LPGA Championship has a new look, a new partner, and a new venue.
This happened when LPGA Commissioner Michael Whan — who has already been an unqualified success in bringing the LPGA back to financial and popular relevance — approached PGA of America CEO Pete Bevacqua on October 30, 2014 with an idea of combining forces. After a hastily-arranged meeting the next day, the essential structure was in place.
But as veteran golf writer Steve Eubanks
notes
, Whan then brought in John Veihmeyer, the global chairman of KPMG, the Swiss-based global auditing, tax, and advising firm. Whan wanted to engage women on the business side, not merely getting them onto a golf course. The existing linkage with golf happened in 2012 when KPMG signed LPGA star Stacy Lewis to an endorsement contract. For those of you who don't happen to know, Lewis graduated in 2008 from the University of Arkansas with a B.S. in finance and accounting — a perfect fit intellectually and strategically.
The latest result of this is that the championship also includes a
women's leadership summit
. Among those who spoke at the event were new PGA of America Secretary Suzy Whaley, KPMG CEO Lynne Doughtie, LPGA pro Paige MacKenzie, Donna Orender, Jim Smith of international publishing giant Thomson Reuters, and former U.S. Secretary of State Dr. Condoleeza Rice.
As for events on the golf course, the PGA of America is operating the championship and will rotate sites each year. But starting out at Westchester is fine idea, given their experience hosting the PGA Tour's old Westchester Classic.
On television, Golf Channel has coverage between 1:00 p.m. and 4:00 p.m. EDT on Thursday and Friday, then NBC Sports will televise the third and fourth rounds between 3:00 p.m. and 6:00 p.m. EDT on Saturday and Sunday.
Have you seen an interesting golf story? Tell us about it!
Image via kpmgwomenspgachampionship.com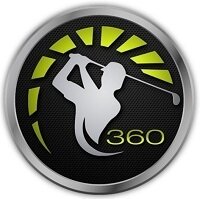 bkuehn1952 says:
From reports, Westchester is going to give the ladies a stern test. A few made it look easy on day 1 but time will tell.
6/12/15

DougE56 says:
I was there at the event yesterday. Those girls are so much fun to watch. As good as they are, they don't seem like they are way out of our league like the men do. Their distances and my distances seemed somewhat comparable with the exception of a few of the big hitters, like Michele Wie and a few others. It was great to see some poor shots too. Made them seem more like us. Saw one girl pop up a tee shot on a par 3 that didn't get half way to the green. Been there myself. No matter though, these girls are really good. Paula Creamer, my favorite, was not having a great day. She was not a happy camper. On the other hand, Natalie Gulbis was also not having a great day, but she had a genuine niceness to her the whole round. She interacted with kids between holes. I gained a whole new respect watching her play. Always thought she was fake. She's not.
6/13/15
music23 says:
We know well how to get the
golf clash cheats
online and this way we can learn to hack the game online.
2/10/18
johnnysl says:
I have learned a lot about golf masters and women roll full details. Everything they were introduced for
writing services company reviews
. Then we will have everything about their good links and assignments for all of them.
7/3/18
maitrishah1 says:
Its a great pleasure reading your post.Its full of information I am looking for and I love to post a
free sephora gift code generator
and
free sephora gift card generator
and
10/27/18
staccatobike says:
To play the amazing game
run 3
, player have to run and jump to pass different levels of obstacles. People remember this game as a game everyone play at school. Good luck and have fun guys!
12/2/18
jiyakj123 says:
Nowadays the women also take the initiative in various sports fields. They can play the game according to their wish. Women also take necessary coaching on golf tournament so that it will help them to play properly with other players too.
tourparisprivate.com/
2/25/19
maoyufeng126 says:
What swingweight is supposed to measure is the relative "feel" of the golf club.
real money online casino
3/1/19
phuchadekko2018 says:
Thank you for sharing this exciting resource with me and the world. Wish you always luck.
Red Ball
3/13/19