How to Install CaddieSync Express on Mac OS X 10.12 Sierra
How to Install CaddieSync Express on Mac OS X 10.12 Sierra
Our SkyGolf website allows you to manage your SkyCaddie courses, membership renewals, and other settings directly from the website using CaddieSync Express.
The 6 detailed steps below will help you install CaddieSync Express on a Mac 10.12 Operating System or above:
1) Go to our website www.skygolf.com and select the "SYNC" button at the top right hand side.

2) - Follow the online pop up instructions until you reach the "Download and Install" button. Click the "Download and Install" button to have your web browser download the file "CaddieSyncExpress.dmg".
3) - "dmg" is a common type of Mac file that contains the application file. Open "CaddieSyncExpress.dmg" from the 'downloads' window of your web browser to view the "CaddieSync Express" application in a new window. Courtesy instructions for Safari are below.
NOTE - Safari instructions:
After pressing "Download and Install" from our website, press the 'downloads' arrow icon in the top right hand side of Safari to view your 'downloads' (You can also press "View" from the menu bar, then "Show Downloads"). Double click on "CaddieSyncExpress.dmg" to open the file in a new window. Go to the new window and you will see the "CaddieSync Express" application.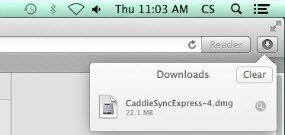 4) - "CaddieSync Express" needs to be dragged into your Mac Applications folder. You can access your Mac Applications folder by pressing "File" in the top left hand corner of your Mac menu bar, then pressing "New Finder Window". Applications will be on the list of Mac locations on the left. Drag "CaddieSync Express" over to "Applications" and let go of the file.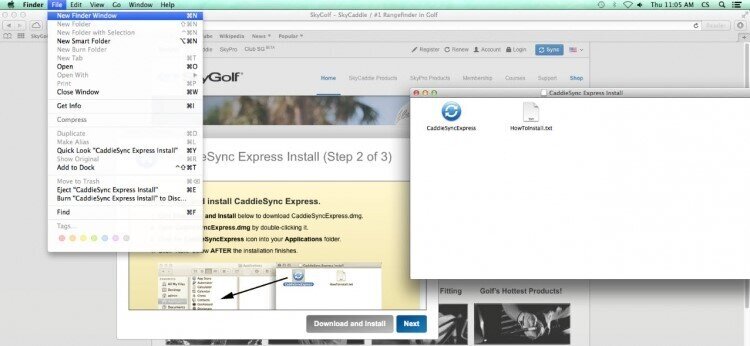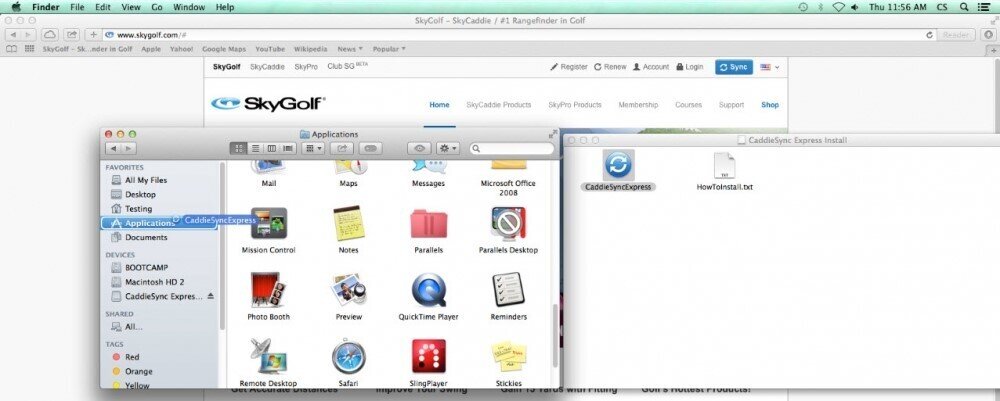 5) - Open your Mac Applications folder to find and double click on the "CaddieSyncExpress" application and your Mac should ask you if you are sure you want to open the file. Press "open".
NOTE - "unidentified developer" message (Mac 10.12 OS Sierra):
If you get the message "cannot install CaddieSync Express because it is from an unidentified developer", you will need to follow the instructions below for installing CaddieSync Express for Mac OS 10.12 Sierra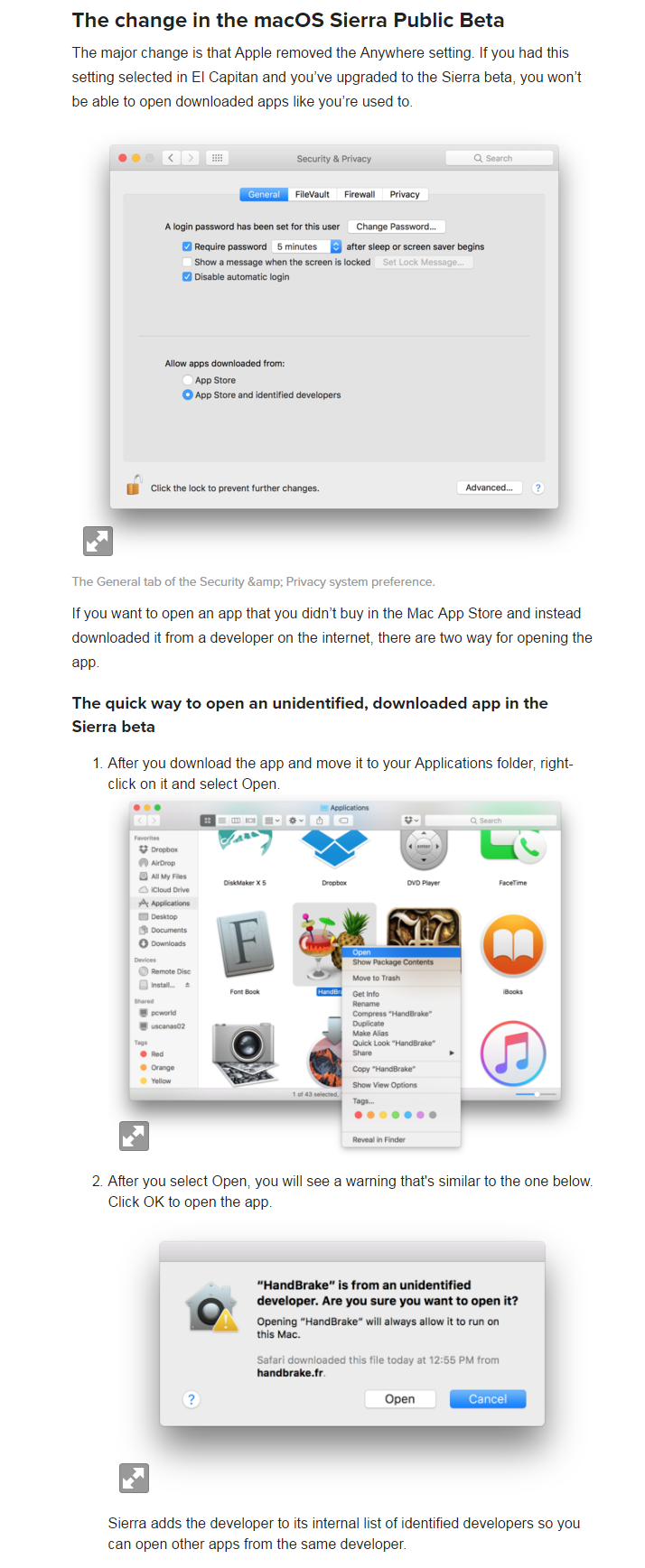 6) - After you've opened "CaddieSync Express" in your Applications folder, CaddieSync Express will be installed and you are ready to use our website to sync or download courses. You can go back to the website and press "next" to finish the original step-by-step instructions (to sync your SkyCaddie).
About CaddieSync Express:
CaddieSync Express is a tray application on your computer and is controlled by our website. Once installed, CaddieSync Express will display a blue circular icon with small white arrows in your Mac notification area (next to your time and date) to verify if it is running (or grey circular icon if it is not being used).