SkyCaddie - SGX
---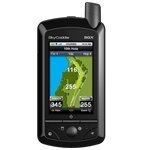 SGX
-
SkyCaddie
For the ultimate in convenience and reliability, the SkyCaddie SGX can store up to 30,000 pre-loaded, ground-verified course maps making it ready-to-play out of the box with Basic Green information. The SGX boasts a durable, sleek design with a large 3-inch, easy-to-read, transflective TFT-LCD screen that provides brilliant color images even in the brightest sunlight.

Add To My Bag





wagemine
- 12/16/22
Superb golfing aid that shortens play and reduces errors; comparable to the driver and the putter.
moto x3m





ahales
- 11/28/22
The SkyCaddie SGX is one of the most popular golf GPS devices on the market. It is a handheld device that gives you detailed information about the course you are playing, including yardages to the front, back, and middle of the green. It also has a color display. The SkyCaddie SGX is easy to use and gives you accurate information that can help you improve your game. After submitting my
human resource dissertation topics
I will be going to buy this device from Amazon because this device made my life very convenient.





Haileynelson99
- 8/30/22
Fantastic golfing tool that cuts down on practice time and strokes; ranks right up there with the driver and the putter, and in fact, it's even better than my putter
word finder
!!!





DavidCollins12
- 6/20/22
If you don't finish a hole, you don't have the option to record your score in the stableford format. Inaccurately affects the metrics. For each hole that you don't finish, it would be helpful to have the option of recording an automatic nil return.
spin the wheel





paniisongsri
- 5/18/22
The convenience of gambling is part of it. But what is important is online slot games More profits for players than traditional slots games.That's because traditional slot games cost more places than online slots games.It has different functions. Online slots games have created many different types of games. To meet the needs of more multi-group
pg slot
players. Slot games therefore have a variety of themes.





zaxaca00375
- 2/28/22
Open a new experience in playing
megagame
slots games. The game can be said that this is a modern gaming camp and includes the most variety of slot games. Register once, you can play every game. When you apply for membership, you will receive many promotions and privileges. Importantly, all players have the right to try playing slots from our camp for free as well. You can come and bet with us 24 hours a day.





emmawattson
- 9/25/21
[url=https://sg360.skygolf.com/>great





geoff1234567
- 4/4/17
OK on the course but the lack of a facility to record a stableford score when you don't finish a hole needs work I think. Makes the stats very innacurate. If there was a facility to record a nil return on each hole you don't finish it would then give a better picture of the holes you scored on! Come on Skycaddie work it out!
Number of Users: 8,094
Average Handicap: 13.2
Overall:





Value:





Look:





Performance: